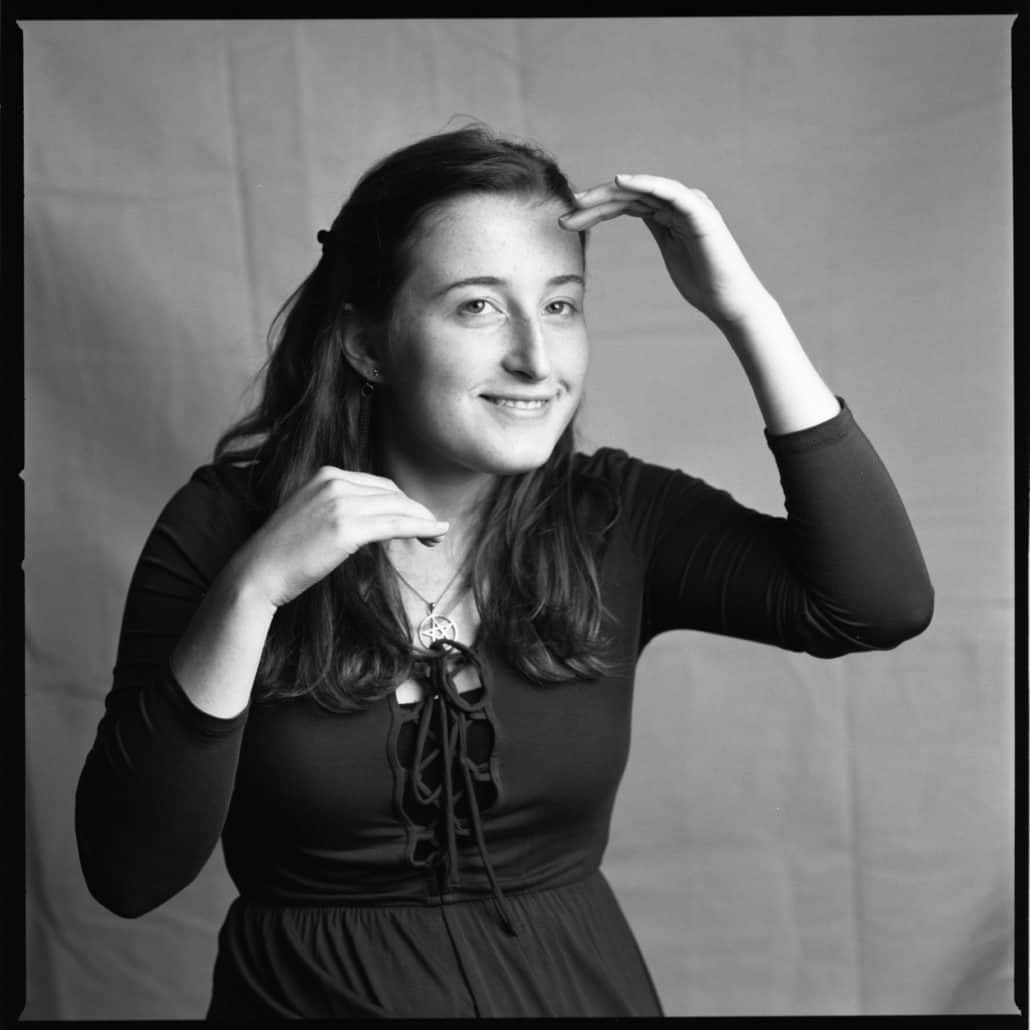 Game Master: Amelia
Favorite Movie:
No Country for Old Men
Catch Phrase: "Bite me"
Next in the series of bios, is everyone's best friend, Game Master Amelia.
Meelz (Amelia's nickname) is always at Trapology. It's almost like she lives here. But we aren't upset about that. In fact, we love when Amelia is around to make us fall to the floor in bursts of laughter.
When not making us laugh, you'll find Amelia listening to some "sad girl tunes" (as she likes to put it). She is an avid listener of anything Aimee Mann, Linda Ronstadt, and Liz Phair produces. She's always got a song on the tongue, brain, and in the heart. Meelz is an amazing singer…just ask her. I promise you someday soon her name in lights.
Amelia grew up in good ole' Pelham, New York. There she spent most her time carrying her beloved cat, Comma, up and down the stairs. She also spent a great deal of time at her favorite place in the world, Camp DOAC in Winsted, CT.
Amelia partook in many of the great activities offered by the counselors. She starred as Alice in "Alice in Wonderland" and thrived as the comic relief, Mushu, in "Mulan". Along with delighting peers with her excellent singing and acting, Amelia loved her some arts and crafts. She made such beautiful work, including, but not limited to, a wonderful bead necklace featuring the phrase "Everybody loves Amelia Kuskin." Hold on to that self-confidence kid, it'll get you far.
Look up the definition of "Game Master" in the dictionary, and you'll find a picture of me, Nate. Under that, however, you will find an image of Amelia with that beaming smile. She is probably the most well-rounded employee we've got here at Trapology Boston. Meelz can run one heck of a game, and you'll never receive a greater employee-customer interaction than the one you will have with her.
Want to have one heck of a Game Master run your game, mention Amelia in your booking here.
https://trapologyboston.com/wp-content/uploads/2015/04/img461.jpg
5376
5372
Trapology
https://trapologyboston.com/wp-content/uploads/2019/11/White3-500px.png
Trapology
2017-04-25 08:00:43
2019-06-14 13:27:24
Game Master Bio: Amelia