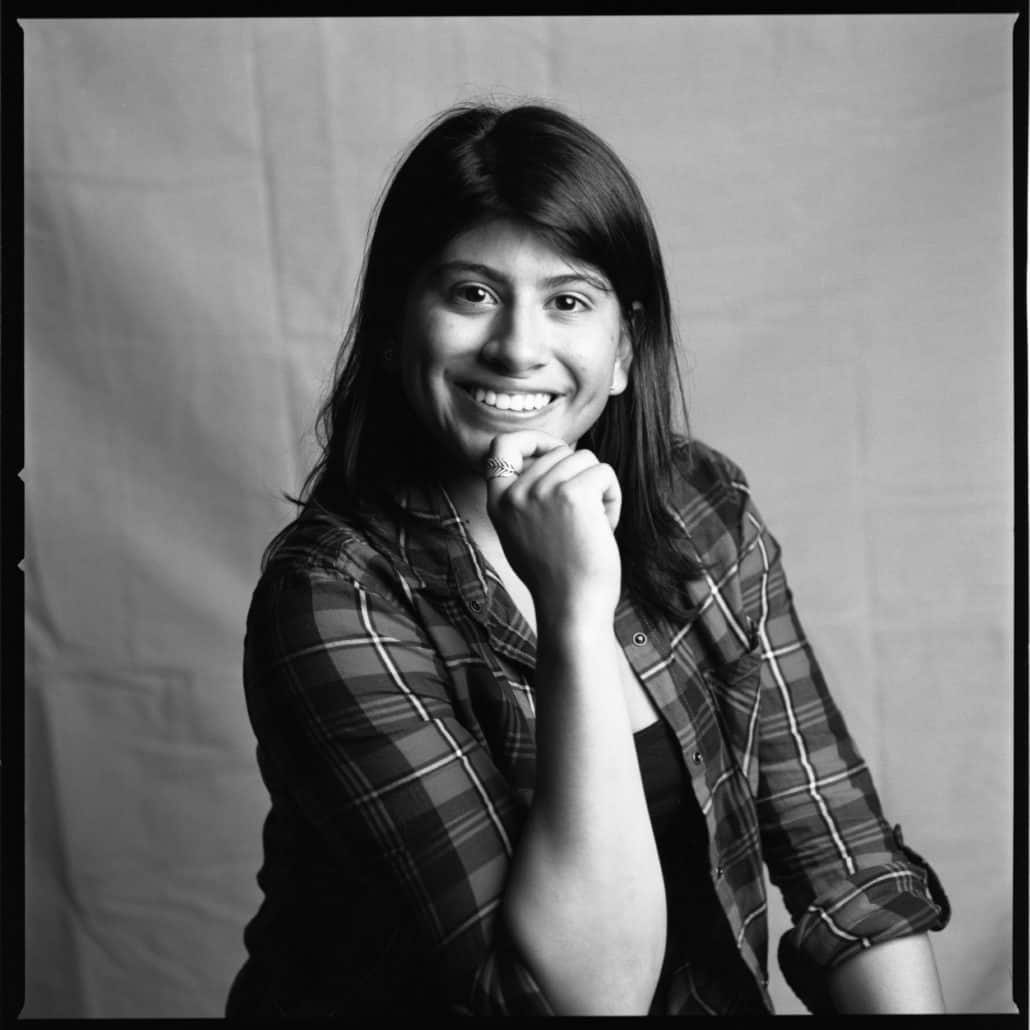 Game master: Carolina
Pet Peeve: Un-pushed in chairs
Catch Phrase: "Up your butt!"
Carolina is a huge asset as a Game Master here at Trapology Boston. She is the powerhouse of the cell that is our business. She's whip smart, has a silly sense of humor, and loves her family. She's the type of person who seems shy and sweet at the beginning of your relationship, but as you become closer, she starts being really mean to you.
That's how you know she likes you. That's when you know you've made it.
Raised in Revere, Carolina started taking karate classes when she reached the ripe old age of 14. She has been a black belt for about three years now. Whenever we need things to be deconstructed around here, Carolina is always there, with her eager fists-a-punching. She has a niece and nephew who she loves VERY much. Do you want to see a picture? She's got loads. Trust us.
Carolina currently takes classes at Mass Art, with a concentration in photography. You can often find her lugging around her 4 by 5 camera, or tucked away in the darkroom, developing and printing beautiful images.
She is OBSESSED with Harry Potter, Star Wars, and all things nerdy. But, like, COOL nerdy. You know….the hip nerd stuff.
All-in-all, she's just a fun loving gal, with a heart of gold. She likes relaxing after work with a nice cold Woodchuck cider. Someday, she is going to be a successful wedding photographer/Jedi knight.
Looking to play a game run by Carolina? Head here and ask for her in your reservation!
https://trapologyboston.com/wp-content/uploads/2015/04/img504.jpg
5376
5372
Trapology
https://trapologyboston.com/wp-content/uploads/2019/11/White3-500px.png
Trapology
2017-03-28 08:00:29
2019-06-14 13:34:25
Game Master Bio: Carolina