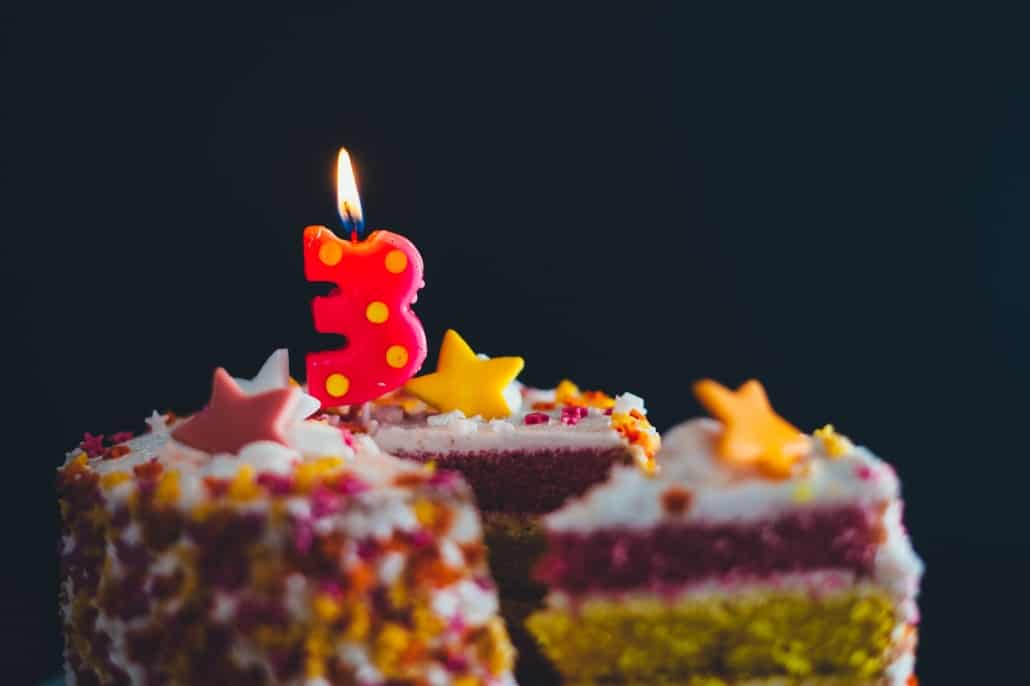 It's party time people!
Drop what you're doing, leave work, and call your grandmother. That's right, this year Trapology turns 3 baby! Of course, on a monumental occasion such as this, it's only right to celebrate — and celebrate we did.
I'm talking about cake, clowns, and cookouts. I'm talking about tiny teacups full of punch so we could all pretend that we were giants. Heck, I'm talking about a gosh darn bouncy fort people! (bouncy castles were in high demand that weekend so we had to settle for the fort). It was all there and then some. The party started off with a literal bang as the whole neighborhood launched fireworks to celebrate the day our little Trapology turns 3! Sure it was the fifth of July, and sure it may have just been people using up the excess fireworks from the fourth, but I can't imagine that somewhere in their hearts they weren't celebrating right along with us!
A slight bump in the road
Things took a turn for the worse though when local sweets aficionado and the official mascot of Trapology, Sledder, found her way into the cake and ate every last corner piece, leaving the rest of us with the sad inner pieces. But our spirits could not be broken, no matter how distraught we were over the cake! This day wasn't about us — no, it was about Trapology, and so we pushed through our cake induced sadness! After all, Trapology only turns 3 once!
Next on the agenda was the much-anticipated pinball tournament. Saddling up on our 2013 Metallica Pro Pinball machine, we pinballed until the sun came up — literally. Then came the mandatory mid-party yoga session for, as we all know, it's of the utmost importance to stay limber. Then, of course, came the cardboard contemporary architecture competition, of which a few dreams were made — and several were dashed. At this point, I'll refrain from describing the remaining seventeen hours of festivities so as to not make you too jealous. This was an invite-only party after all and if you're reading this…well…maybe next year will be your time to shine.

But if we can take a brief minute for sincerity…
Thank you from the bottoms of our hearts from everyone here at Trapology Boston for letting us keep doing what we love year after year after year. We're always working to create new games and experiences for you and we're excited to say that we have some things cooking right now that we can't wait to show you all. But in the meantime, come in and try your hand at the 'The Drunk Tank', 'Hustler', 'Retreat', and the newly opened 'Crush Depth'. We can't wait to have you here with us again. (and who knows, you might just make your way onto next year's guest list)
Here's to another great year!
TRIVIA ANSWER:
The Masons
https://trapologyboston.com/wp-content/uploads/2018/07/Trap-Turns-3.jpg
2662
3999
Trapology
https://trapologyboston.com/wp-content/uploads/2019/11/White3-500px.png
Trapology
2018-08-15 14:00:20
2019-06-14 12:56:53
Trapology Turns 3!