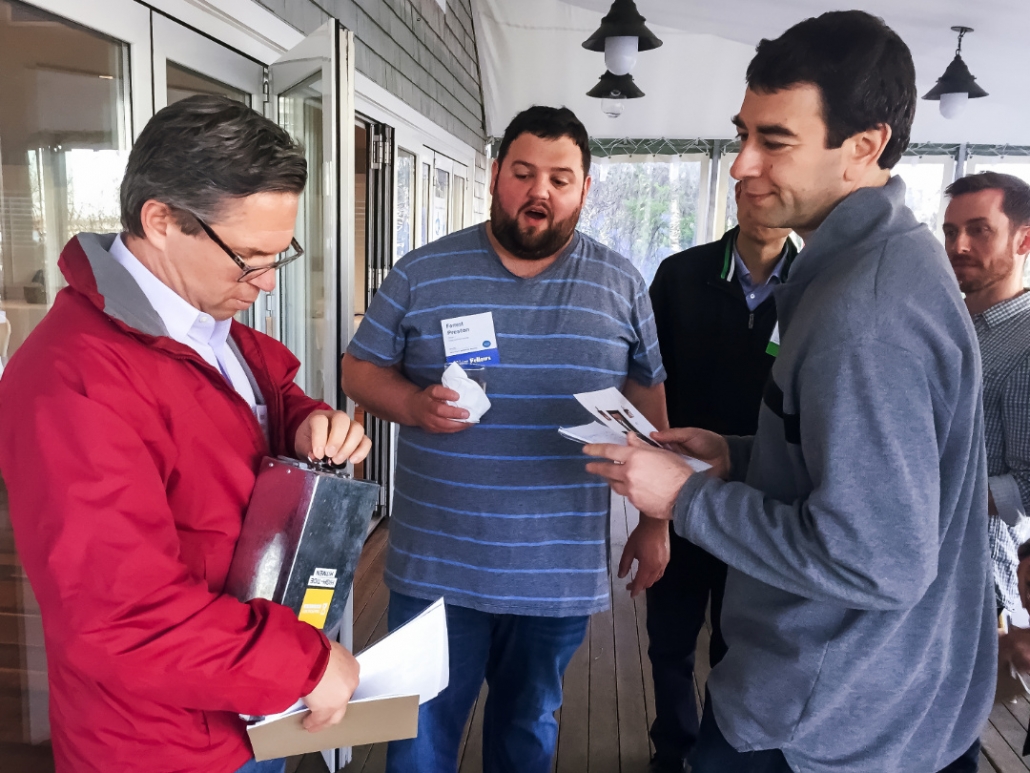 It is an unfortunate truth that the ROI on team building activities can be hard to measure. But there are some things we know for sure: people who work better together and enjoy their jobs stay with a company longer, teams that have more trust in each other make better decisions, and employees who feel connected to their coworkers care more about the success of the business as a whole. Investing in GOOD team building activities will not only create happier workplaces but also help you attract top talent! Let's take a look at some of the biggest reasons for this!
Team building builds trust among employees
Team building is an important part of a company's culture. It can help employees build trust and develop connections with co-workers that they may not have had otherwise. This leads to job satisfaction as well as the chance for increased rapport among all members of your work family!
Helps engage your employees
Team building helps create a friendly environment through better teamwork. One of the worst things that any manager can see is employee disengagement. This happens when employees stop caring and start performing poorly on the job. It can be caused by lack of socialization, feeling unrecognized at work or being in an uninspiring office environment that doesn't stimulate them to perform well. Inevitably they become less committed and maybe even unhappy! Activities such as rock climbing or an escape room are perfect ways to help your employees feel more connected while also improving performance because it gets everyone involved outside the normal routine.
A good team makes for a happy workplace. When staff members feel like what they do matters, it's easier for them to be more productive and less stressed. This has been shown both anecdotally as well as empirically (with increased revenue) when teams come together with positive attitudes!
We know it sounds cliché but at its core: people want meaningful relationships. And engaging in steady and meaningful teambuilding is the perfect way to show that you care about them as people.

Reveals hidden potential in employees
Team building is a great way to foster better communication and create more cohesive teams.
Team bonding activities are not just for fun, but can help you see the hidden potential in your employees. In these activities team members may reveal skills like good leadership qualities, creative problem solving or patience that they didn't even know they had!
Creates a memorable experience for each team
Team building creates a memorable experience for all involved. It's hard to imagine that you could ever forget the feeling of camaraderie and teamwork when working with your friends and coworkers ("remember that time when Steve…")!
Working with people you've shared a remarkable moment with can increase job satisfaction and helps keep valuable talent on board. Make the most of it by mentioning little tidbits from your memories during regular huddles!
Final thoughts on good team building
There are a lot of reasons to invest in team building. We've already discussed the importance of trust and engagement, but there are other benefits as well. When you take time out for fun with your colleagues, it can reveal hidden potential among employees that may not have been discovered without this initiative. You might even find new ways to work together more efficiently or discover how much people enjoy working on projects together! If you need help finding a company event idea that will engage your entire staff, we can help! Give us a call or send a message to our team building manager, Mike, if you'd like to learn more about what we can do for you!