Pick your experience
Handcrafted locally with love and a little insanity

"I had way too much fun in there"
– Neil Patrick Harris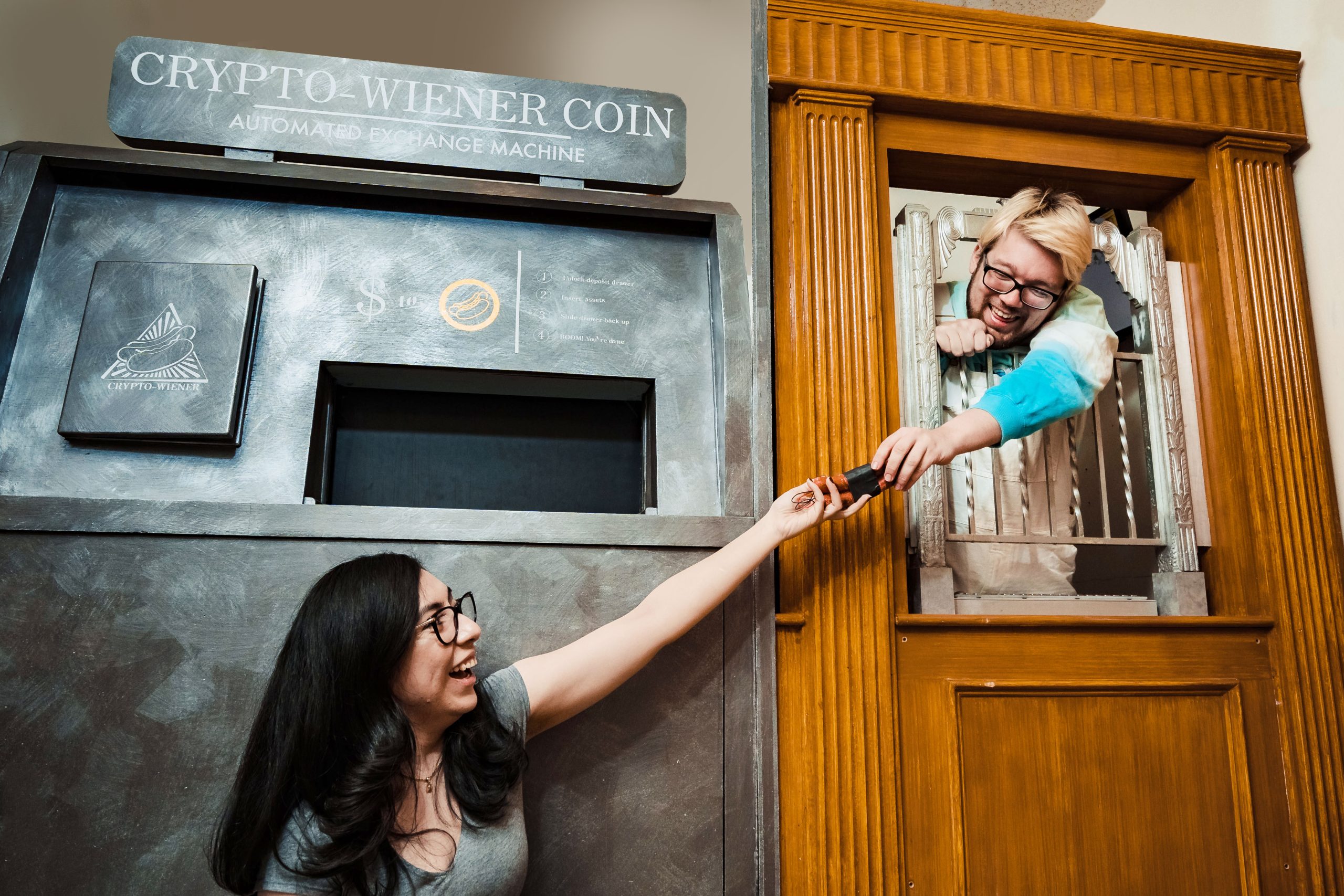 Trapology® Escape Rooms
Pick from six escape games, all originally designed by the Trapology Creative Alchemist team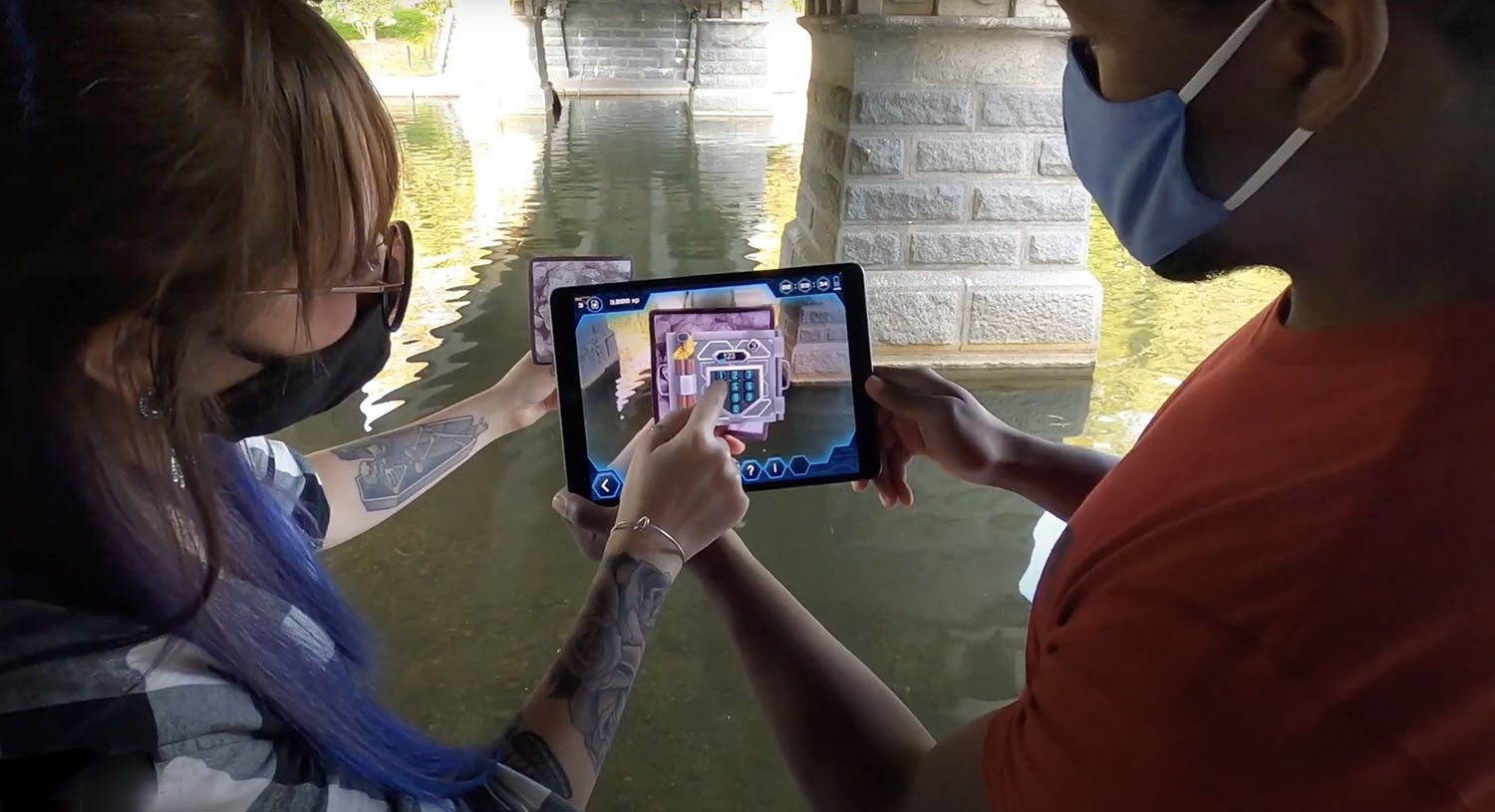 Outdoor Escape Adventures
Prefer something outdoors, family-friendly, and utilizing cool tech like augmented reality?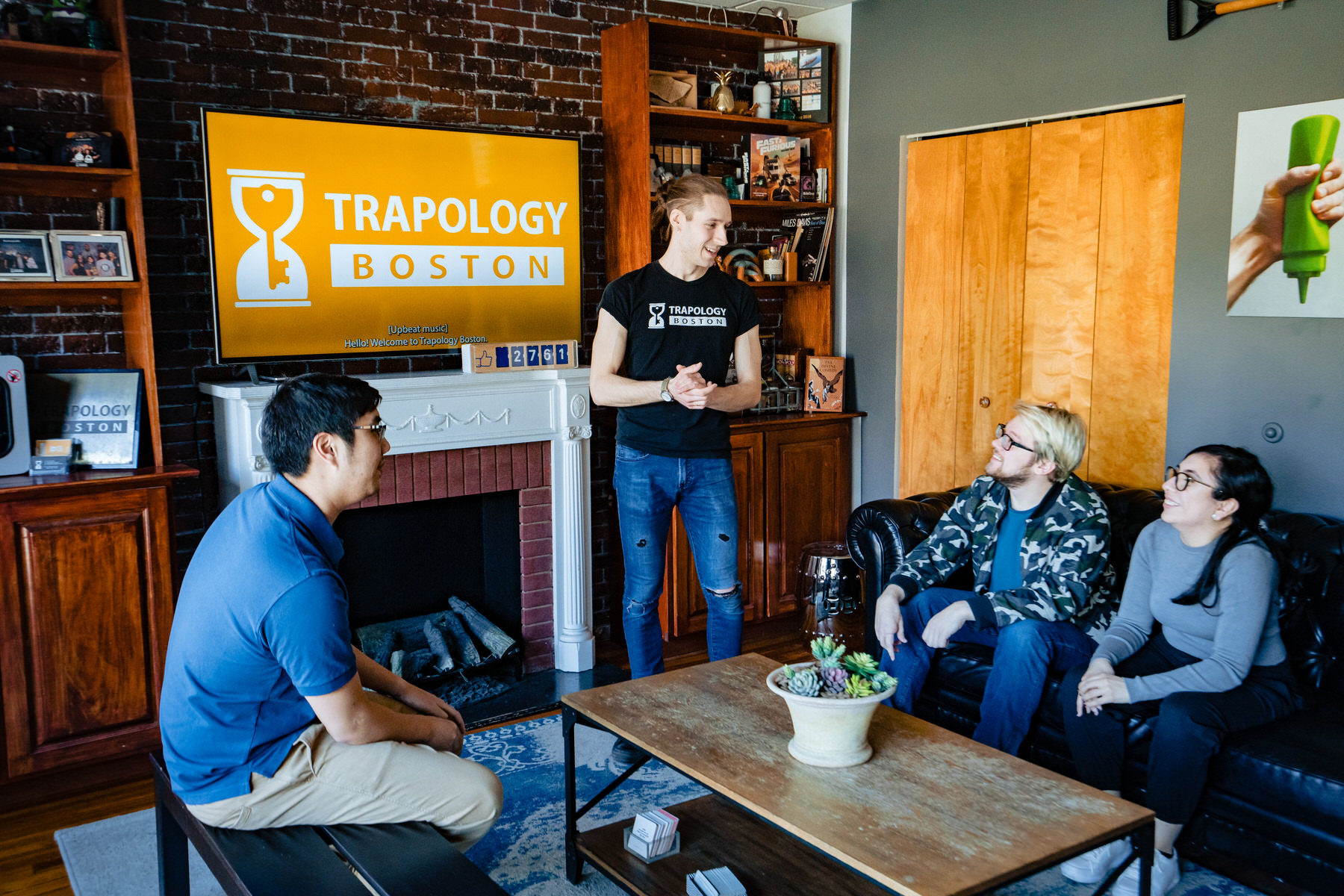 Team Building Events
Trusted by Boston's smartest companies for their team bonding: Harvard, Deloitte, PWC, E&Y, Dunkin, TJX, Fidelity, and more.
We designed an escape game for Captain America!
Trapology® Boston teamed up with Chris Evans (Captain America) to design and build a pop-up escape game. The video went viral with over 100 million views!
We raised $477,730 for Christopher's Haven, a non-profit that helps families and kids battling cancer. Donations came in from 86 countries.
Desus & Mero play Crush Depth with Elizabeth Warren
The Bodega Boys and Democratic Presidential Candidate Senator Elizabeth Warren form team "Future Presidents of America" to escape the room.
Frequently Asked Questions
Escape Rooms – Our games have adult themes such as drinking, drugs, gambling, etc. Mature teens aged 14+ are allowed to play with an adult.

Outdoor Escape Adventures – Great for children aged 6+

*The Boobie Trap is an R-rated game and is strictly 18+.
Absolutely! Private events start at $2,900 and include private use of our TrapLounge, escape games, and an open bar with a certified bartender.
You got it! We can custom design a puzzle within an escape game that you're playing or create an entire multi-day experience! Rates depend on complexity.
Irrational Fears (and rational ones)
We try to provide the best and safest experience possible! We will never force you to stay in the room.

Our escape games in Boston are set in large areas, where you are in full control of when you enter and exit the room.

Many players find comfort in knowing we clearly mark and illuminate our exit sign in every room and that the doors are always open for the room escape.
The doors to our escape games are always unlocked and have a clearly marked exit sign which comply with Boston code.
Our Boston puzzle design team has crafted a puzzle for everyone! This Boston room escape experience is for all types of intelligence levels. You don't have to be the best at math, or have a fancy degree in order to win these escape games.
Yes, all games are private. Only play with the friends and family that you bring with you!
No. As of 2/18/2022 the vaccination mandate in Boston has been removed.