On May 15th, 2017, the staff of Trapology Boston set off on a journey with absolutely no idea where they were going. Sounds crazy, doesn't it? It did to us, as well. Nicole and Jason, our fearless leaders, planned a mysterious three-day long staff retreat, jam packed with riddles, puzzles, and escapes.
48 hours prior to the start-date, the staff received a detailed packing list that really made it seem like we were going camping ("bring LOTS of toilet paper"). We all met up at 9 am at our manager, Tina's house, and awaited instructions. A series of riddles sent via text message, gave us the numbers 9, 5, and the word "North". So, off we went to 95 North, without a care or an exit in our future.
More riddles lead to an exit, and more lead us to a coffee shop. Eventually, we were given an address from a barista at a coffee shop in Portsmouth, NH.
The address ended up leading us to an escape room in Portsmouth. All of us are seasoned escape room players, so this was pretty well-worn territory. We put our game faces on and got to work. About half way through the game, we unlocked a door that lead into a new section of the room. You can imagine our surprise (and blood curdling screams) when Nicole, Jason, Karen and Sledder were waiting for us, inside. According to Nicole, our faces were priceless.
We were given a new address which took us about an hour and a half north of Portsmouth. It was cold and raining. The idea of camping was really bringing us down, especially since none of us had packed warm clothes. The level of crankiness was getting dangerously high. We met back up with Jason and Nicole in a driveway next to a house and were motioned to get out of the car. Sluggishly, we obliged. Nicole opened the house and with a sheepish smile said "you're not camping! Welcome to your home for the next three days!" *Queue a collective sigh of relief as our staff retreat would be even better than imagined.*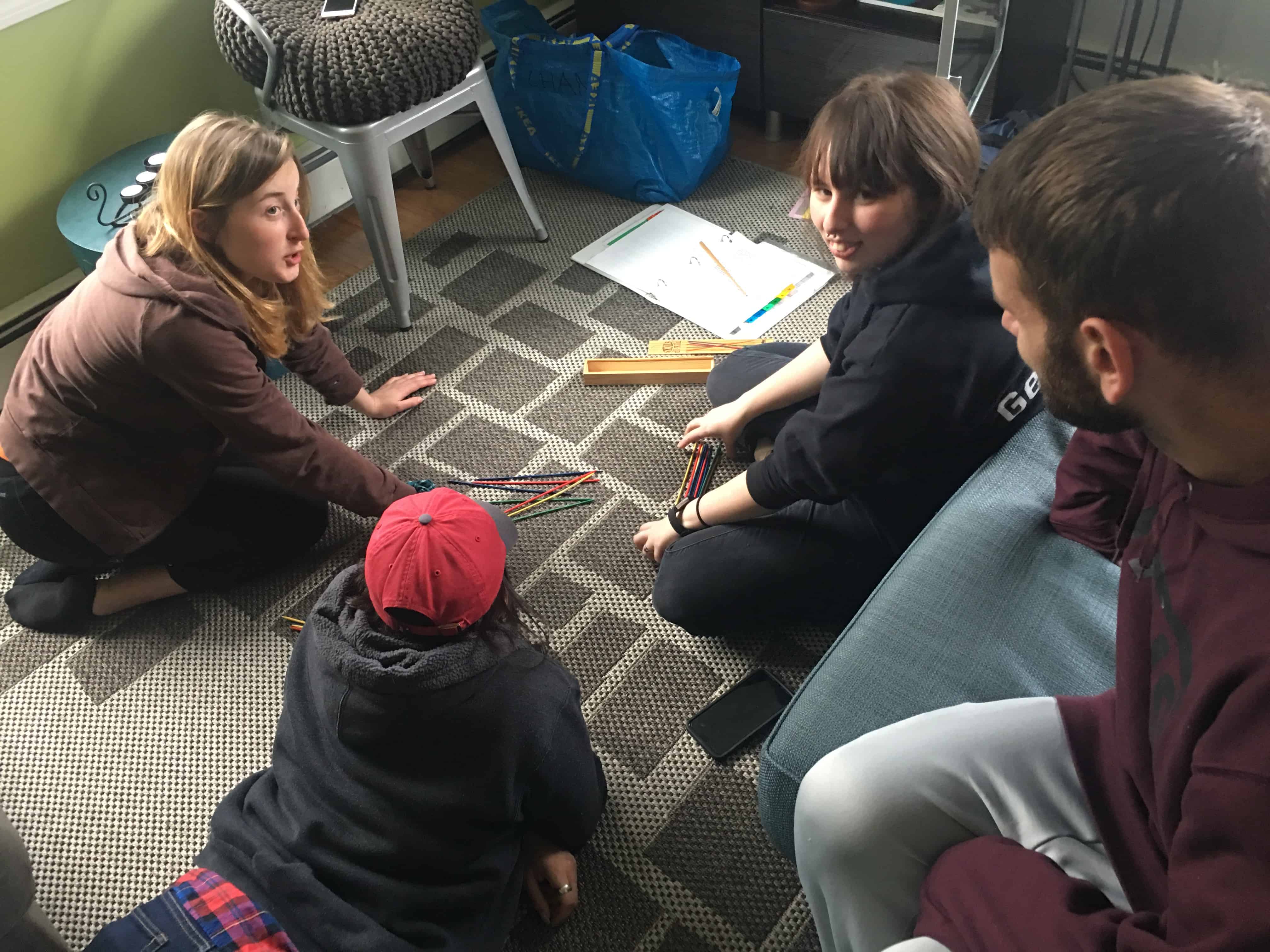 Some of us claim to have saw it coming, some of us were in disbelief/denial. Either way we were happy to be in a warm house with a running toilet. This was a staff retreat we were going to be happy to be on. We settled into our cozy house on the top of a hill in the white mountains, happily. Dinner of mac n cheese and grilled chicken was made, but just as soon as we got settled, we were ushered right back out the door to play escape game #2 of the day.
Since there were eleven of us, we had to split up and play the two different games, at a room in North Conway. Nicole and Jason picked teams, dodgeball style, so it got very competitive. In the end, Nicole's team escaped first, but in Jason's defense they had the harder game and less people.
The next day, we all headed out in the morning for some kayaking on North Conway Lake. It was a beautiful sunny day, and we were all in good spirits. That is, until we paddled out into the middle of the lake where it was insanely windy, and SOME OF US nearly died trying to paddle back in. Once safely back on shore, we ate sandwiches that we made that morning. For dessert there were brownies from Nicole's Mom.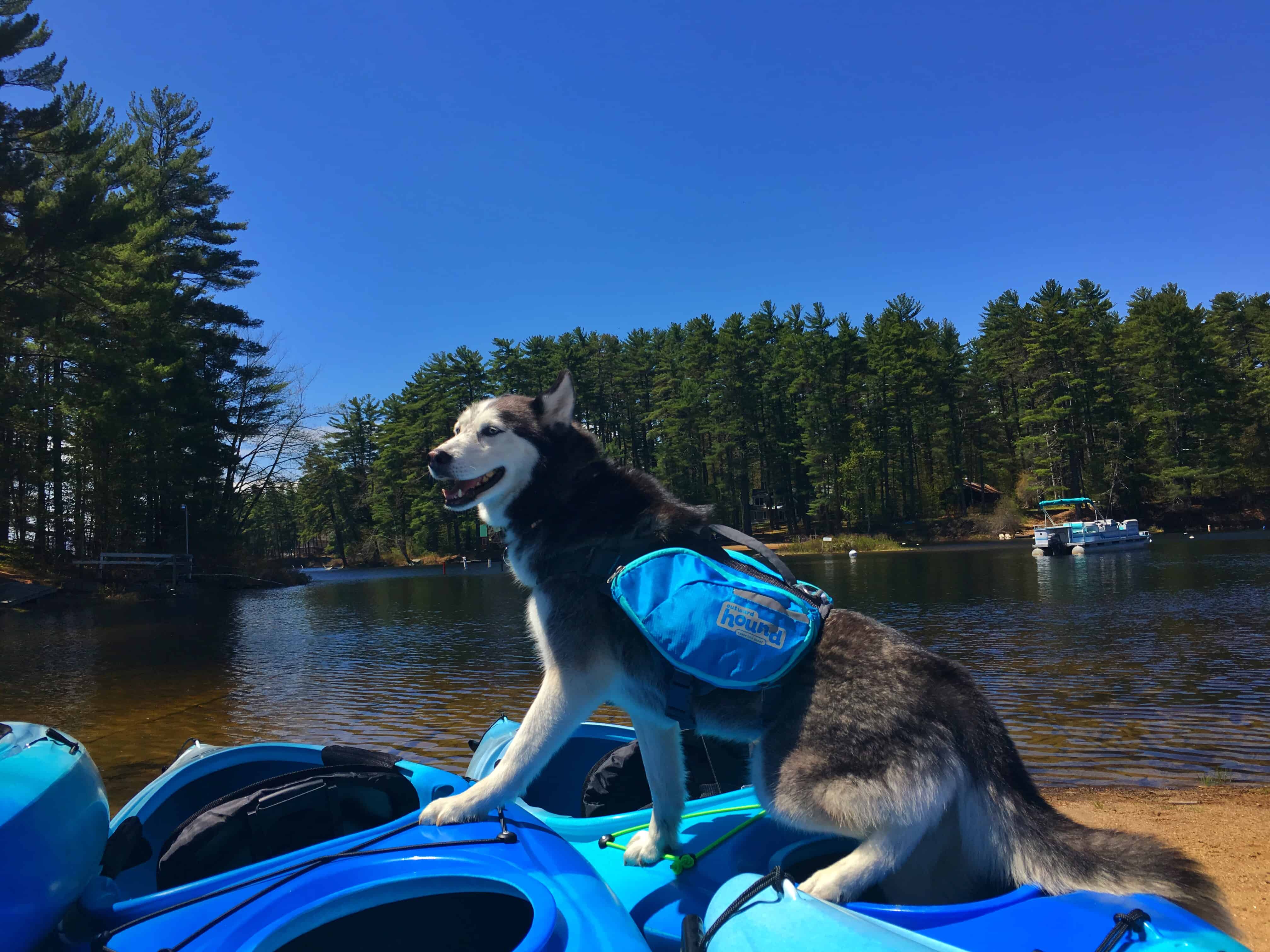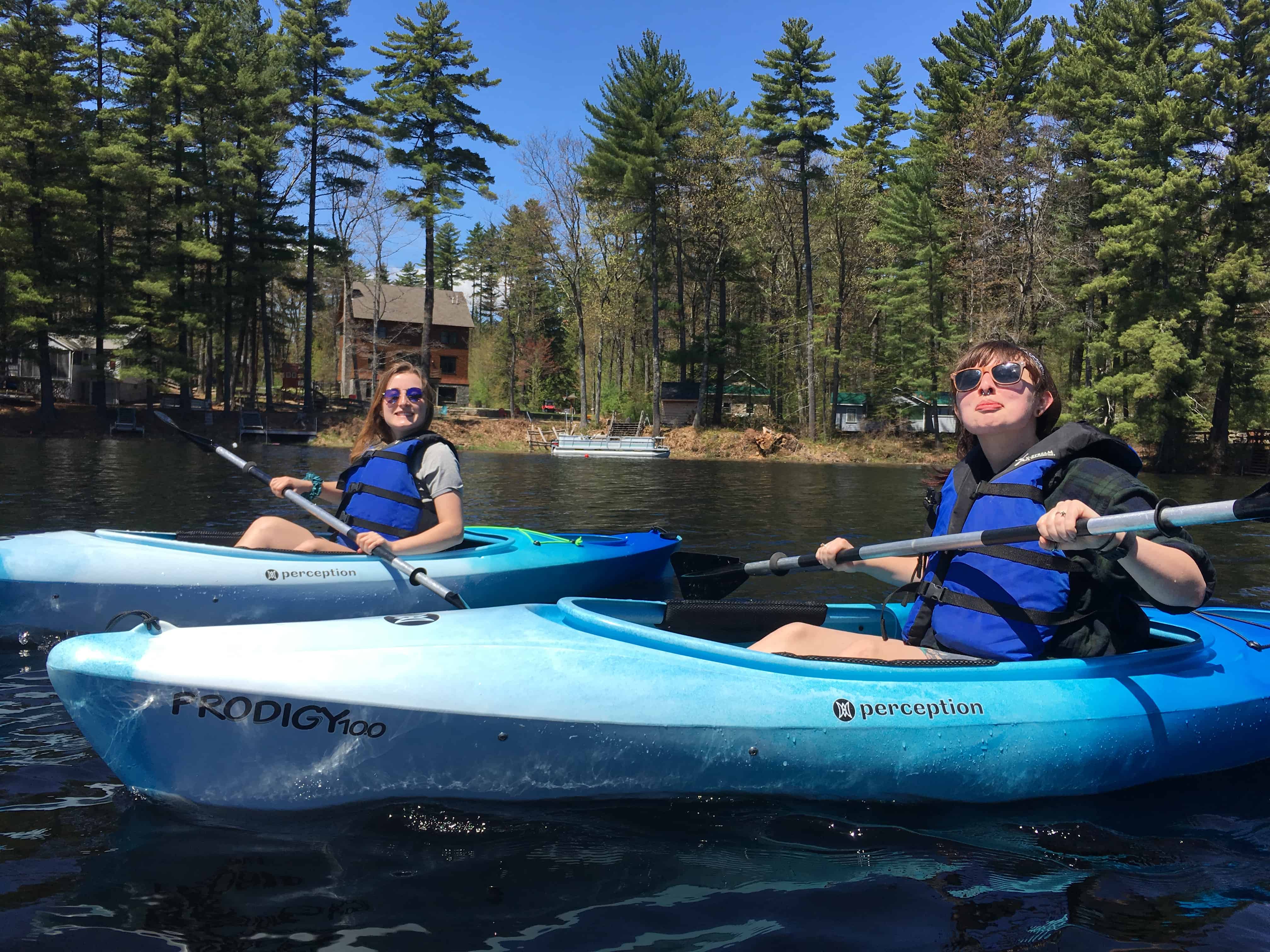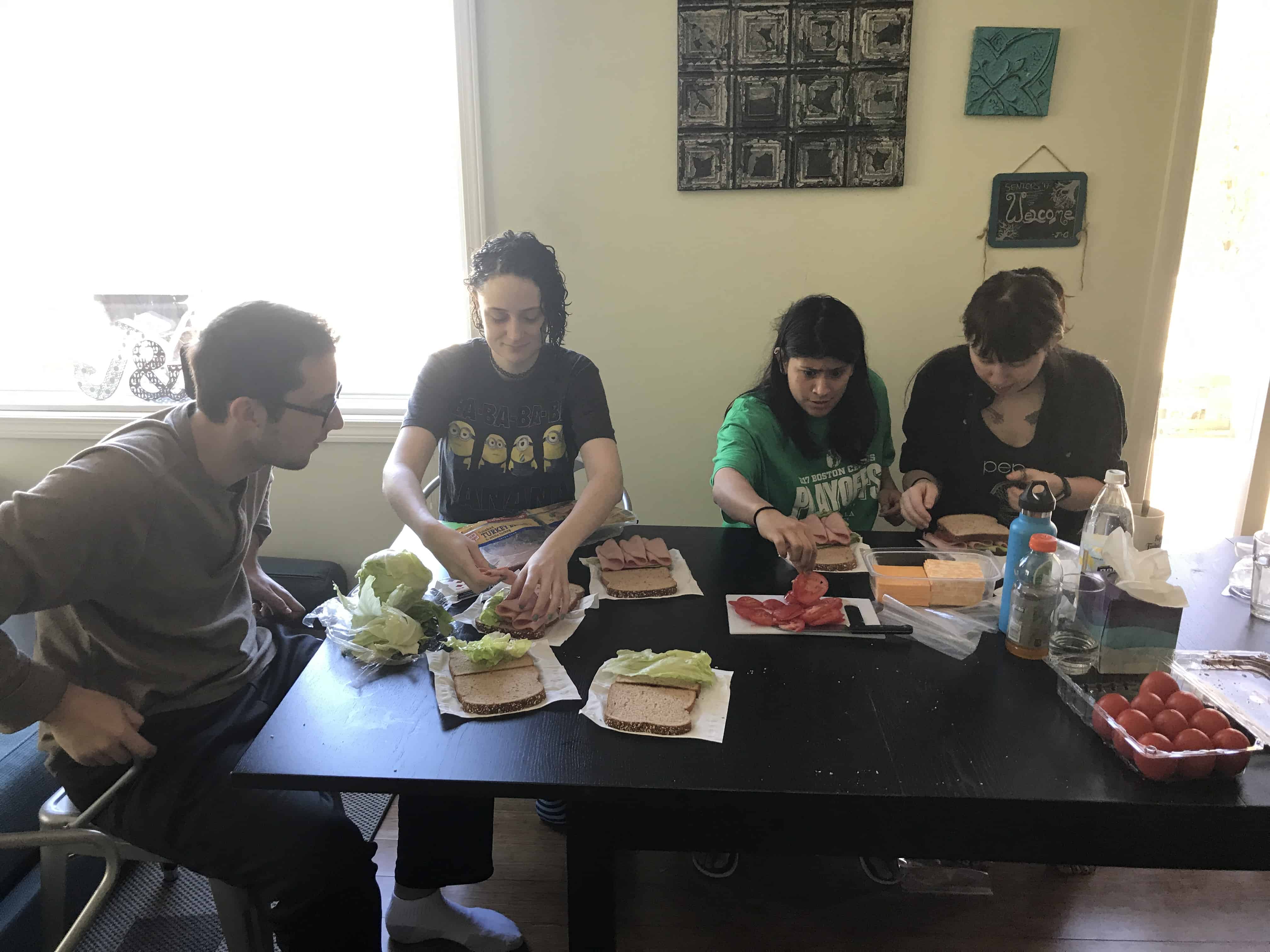 We went for a quick walk to Diana's Baths for a scenic group photo, and then it was back to the North Conway game for round 2. The teams swapped games and interestingly, each beat the previous team's record by exactly 4 minutes. Spooky? We thought so. We were all pretty beat after that; drained from our day of physical and mental activity. It was time to go home for dinner and a movie.
Jason and Nate grilled up some burgers, while the rest of us sat around in the beautiful weather. Sunset came and we took another awesome group shot with Jason's drone! We all then cuddled up on the couch to watch Amelia's favorite movie: "Wet Hot American Summer." (parental discretion advised)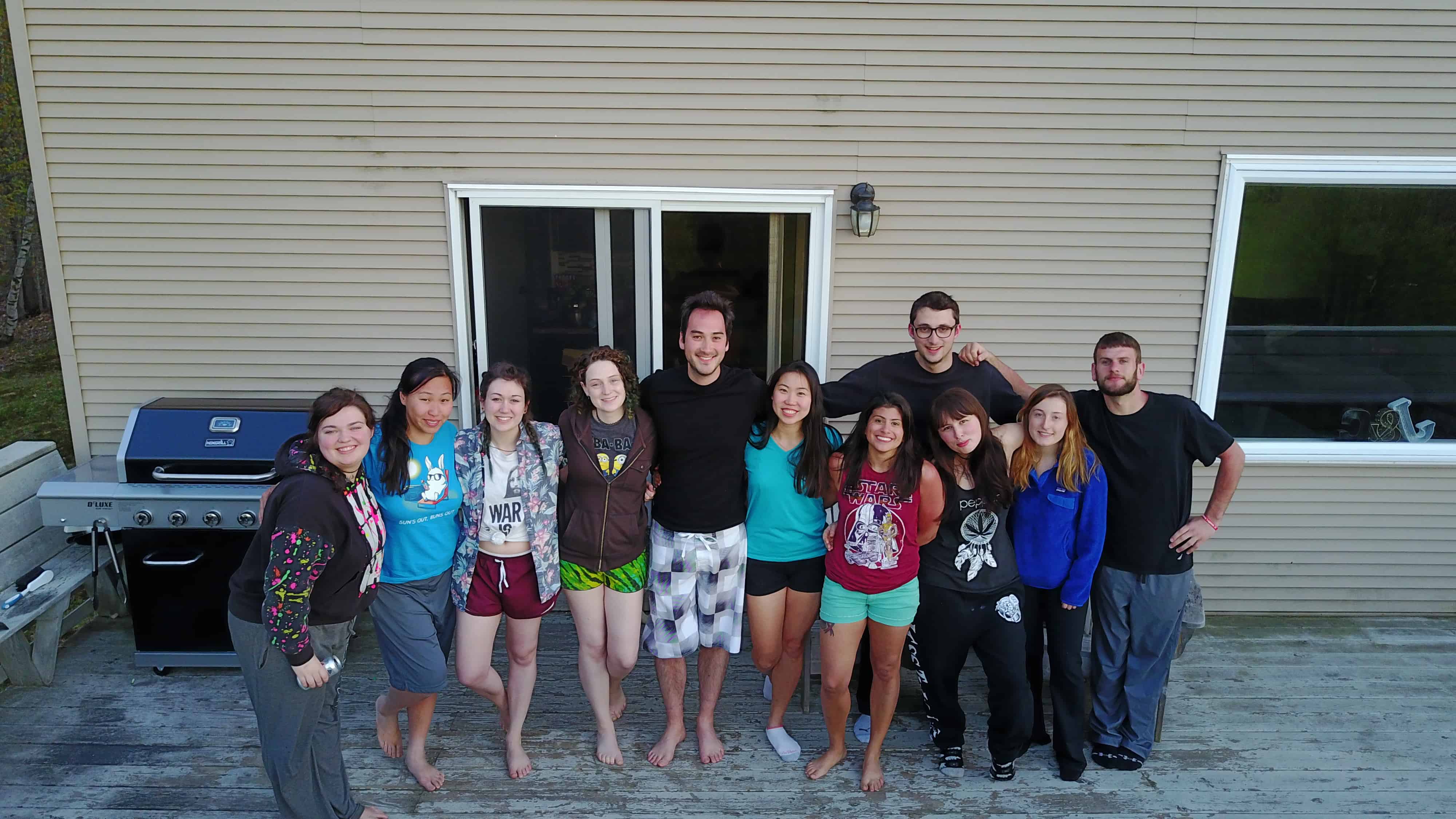 On Wednesday, it was time to head home, but Tina wasn't quite ready to let go of her vacation. We headed out with the cars packed and made our way to Mt. Washington, the highest peak in the Northeastern United States. Unfortunately, we couldn't go all the way to the top because it had snowed the night before and the road was too icy. We were able to make it to the tree line and saw some breath-taking views. Plus, Tina got this cool sticker!
The Trapology Team left North Conway and this staff retreat, more bonded than ever over that fact that we probably have the best bosses in the world.
Nicole and Jason were so thoughtful and generous to plan this staff retreat, and we are so grateful to have them as our fearless leaders. I mean, not only are they the power couple of the century, but they are also kind, thoughtful, and extremely attractive??? Can you blame us for loving them? Like, hello! Save some goodness for the rest of us, am I right? Next year, we are going to have to plan something extra special, that will show just how much we appreciate them. Wish us luck and stay tuned!