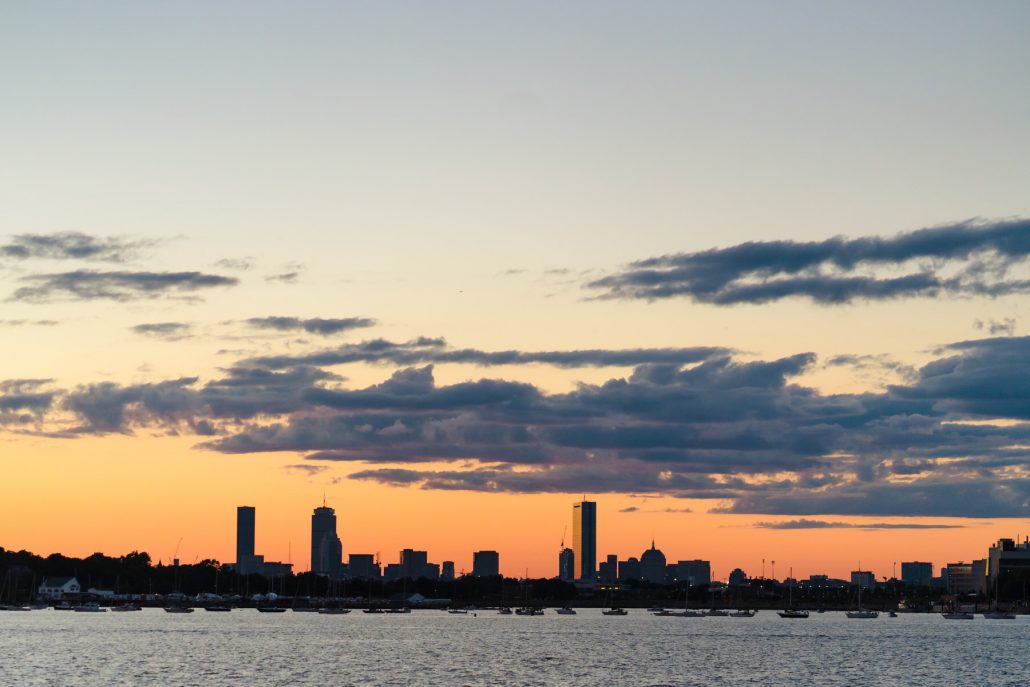 If you're considering visiting Boston, you're in for a treat. This historic city is home to many tourist attractions, from the iconic Freedom Trail to world-class museums like the Museum of Fine Arts and the Harvard Museum of Natural History. You'll also find plenty of restaurants and nightlife options to keep you entertained. So if you're looking for a fantastic East Coast vacation spot, add Boston to your list!
Boston is a great city with plenty of things to do, but it can be tough to figure out where to stay. Here are some of the best areas in Boston, depending on what you're looking for. Downtown or the North End are your best bets if you're looking for nightlife and excitement. If you want easy access to public transportation, try the South End or Beacon Hill. And if you're looking for a quiet neighborhood with good schools, head to Brookline or Newton. No matter what you're looking for, Boston has something to offer everyone.
Downtown/ Theatre District
We at Trapology like this area the best. It's central to the trains and walking distance to us at Trapology Boston Escape games!
The Godfrey Hotel Boston
The Godfrey is worth checking out if you're looking for a luxury hotel in downtown Boston. With its enviable location and plethora of top-notch amenities, this place has something to offer everyone. From an award-winning restaurant to a spacious rooftop deck with stunning views of the cityscape, here are some highlights that make The Godfrey stand out from the competition.
Address: 505 Washington St, Boston, MA 02111
https://www.godfreyhotelboston.com
Boston Park Plaza
Most people know the Boston Park Plaza as a top-notch hotel, but many don't see that it offers much more than just a place to sleep. Whether you're in town for business or pleasure, the hotel's amenities and features will meet your needs. From its onsite restaurant and lounge to its state-of-the-art fitness center, The Boston Park Plaza has something for everyone. So if you're looking for a convenient and comfortable place to stay in downtown Boston, check out the Park Plaza Hotel. You won't be disappointed!
Address: 50 Park Plaza, Boston, MA 02116
https://www.bostonparkplaza.com/
Hyatt Regency Boston
Looking for a luxurious hotel stay in the heart of Boston? You'll love The Hyatt Regency Boston. This iconic hotel offers guests top-notch amenities and first-class service. From its prime location near major attractions to its onsite dining options and fitness center, you'll be able to enjoy all that Boston has to offer during your stay at The Hyatt Regency Boston. So if you're looking for a five-star experience in Beantown, look no further than The Hyatt Regency Boston!
One Avenue de Lafayette, Boston, Massachusetts, United States, 02111
https://www.hyatt.com/en-US/hotel/massachusetts/hyatt-regency-boston/bosto
Fenway
Fenway Park is one of the most iconic and well-known stadiums in America. If you're lucky enough to be in Boston when the Red Sox are playing, here are some things you can do at Fenway. Catch a game, of course! The park is small and intimate, so it's a great place to watch a baseball game. Check out the Green Monster- the wall in the left field covered in ivy. You can also tour Fenway Park or visit one of the restaurants or bars.
When visiting this area of Boston, there are plenty of options for you to stay. Here are just some of the following:
Hotel Commonwealth
If you're looking for a stylish and modern hotel in the heart of Boston, look no further than Hotel Commonwealth. This hotel features trendy design elements and all the amenities you need for a comfortable stay. Plus, it's conveniently located close to popular tourist destinations and businesses in downtown Boston. Hotel Commonwealth is sure to make your stay enjoyable whether you're in town for work or pleasure.
Address: 500 Commonwealth Ave, Boston, MA 02215
Website: https://www.hotelcommonwealth.com/
Boston Hotel Buckminster
2022 Update: CLOSED
This hotel is perfect for travelers who stay close to Boston's most famous landmarks. It overlooks Fenway Park and has an unbeatable location, just a few minute's walks from Kenmore light rail station! The rooms come equipped with comfortable beds and; an air conditioning/heating system controlled by your TV screen via cable channels or online through their' WiFi connection – you'll never miss another round while watching sports finals the day after tomorrow night. And don't forget about that gorgeous bathtub
Address: 645 Beacon St, Boston, MA 02215
The Lenox Hotel
Arguably the most iconic building in Boston, the Lenox has been a defining landmark of the city skyline for over a century. Originally constructed as an apartment building, it was soon converted into one of the first luxury hotels in Boston. Today, the Lenox continues to offer some of the finest accommodations in the city, with stunning views of downtown and beyond. If you're looking for a relaxing weekend getaway or a luxurious place to stay while attending a business meeting, you can't go wrong with  The Lenox.
Address: 61 Exeter St, Boston, MA 02116
www.lenoxhotel.com
North End
The North End is a historic neighborhood in Boston, Massachusetts, continuously inhabited since 1630. The area was initially known for its tanneries and slaughterhouses but today contains some of the city's best restaurants to take advantage of these culinary delights!
The North End neighborhood is a small but exciting place. It has nearly one hundred establishments, various tourist attractions centered around its Italian American population, and the many restaurants they love to go to for food delivery or takeout! This district will be submitted to Boston's list of Landmarks because it deserves recognition in this category too
The Bostonian Boston
The Bostonian Hotel is a perfect spot for visitors looking to stay in the heart of Boston. The hotel features an onsite hairdresser and barber shop, as well as a wellness center with fitness classes that are available 24/7! With easy access steps away from the underground station, service will be swift, whatever your destination.
Property located in the heart of Boston, steps from historic Faneuil Hall Marketplace, and close to all that downtown has to offer. Whether you're looking for an exciting night out on one of our world-class beaches or need some time away from it all – this hotel provides everything!
Designed for comfort, these rooms come with an ironing board and WiFi. They also offer stunning views to make your stay even more enjoyable! 
Address: 26 North St, Boston, MA 02109
https://thebostonianboston.guestreservations.com/
Battery Wharf Hotel, Boston Waterfront
The Battery Wharf Hotel Boston Waterfront is a luxurious and modern hotel that offers guests the best of both worlds: affordability alongside traditional New England charm.
Indulge in the charm of the North End, the energy of Faneuil Hall Marketplace, and the thrill of the Bruins and Celtics games at TD Garden; with boutique accommodations, locally authentic cuisine, award-winning Exhale Spa, and inspired special events, the Battery Wharf Hotel is an unrivaled urban retreat.
Address: 3 Battery Wharf, Boston, MA 02109
https://batterywharfboston.guestreservations.com/
Bricco Suites
Bricco Suites is a unique apartment complex that offers 25 fully furnished studio, one and two-bedroom suites with separate areas for relaxing in the comfort of your home. Located along Freedom Trail, where you can find many famous attractions like the Back Bay shopping district or Boston Common, This place also provides easy access to New England Aquarium, which will leave visitors wanting more! While there, the latest in hospitality technology, a TV personal assistant called LodgeNet, provides all the services of a dedicated front desk in your room. This high-tech helper provides:
Television wake-up calls.
Airline information.
Ticketing.
On-demand new release movies at the touch of a button.
This new system will revolutionize how people stay in hotels. Not only can they request towels and room cleaning, but with easy access to their suite's flatscreen TV, guests can update flight information or book spa appointments too!
Nothing beats a trip to Boston for the first time without any complications. You can rely on Bricco Suites, where they will take care of all your needs from dinner reservations and tours through dry cleaning service! If you're looking into hosting an event or need somewhere large enough that everyone won't feel cramped together at once, then this hotel has got it covered.
Address: 239 Hanover St, Boston, MA 02113
http://bricco-suites-boston.hotelsone.com/
South End
Fairmont Copley Plaza
The Forbes four-star, AAA four-diamond hotel in Boston is the Copley Plaza. This setback with an old-world charm and excellent location on one of America's most famous streets has made this place truly unforgettable for guests who come here to enjoy their stay and locals who live nearby or work downtown.
The historic Copley Plaza is one of the many locations in Boston. Recognized for its excellence, this hotel has been awarded an esteemed status by being listed among the Historic Hotels Of America program run under supervision from The National Trust For Historic Preservation and is currently under consideration with the Local Landmark Commission
This fantastic property deserves recognition not only because it's part of such prestigious organizations but also due to all effort put forth towards preserving history through reconstruction while still keeping up modern standards
Address: 138 St James Ave, Boston, MA 02116
https://www.fairmont-copley-plaza.com
Hampton Inn & Suites Boston Crosstown Center
The rooms at this hotel are perfect for any traveler. They come equipped with free WiFi and cable TV, as well as an indoor pool on top of other amenities like coffee makers!
If you're looking to travel light, the best part might be that all warmly decorated spaces offer dark wood furnishings–including work desks if needed (in case it's business time).
With a daily continental breakfast, onsite Dunkin Donuts coffee shop, and spa access all within reach of your room from the Boston Hampton Inn's front desk – guests are sure to leave this hotel feeling refreshed. For those who need help getting around town or want some time away from their busy lives at home – there is always transportation available through their car rental service!
The hotel is located in the heart of Boston, within walking distance of many popular attractions, including the Hynes Convention Center and The Opera House. If you're looking for something more exciting than sightseeing, take a quick drive to Fenway Baseball Park, where fans can catch their favorite team playing ball!
Address: 811 Massachusetts Ave, Boston, MA 02118
https://hamptoninnsuitesbostoncrosstowncenter.reservationstays.com/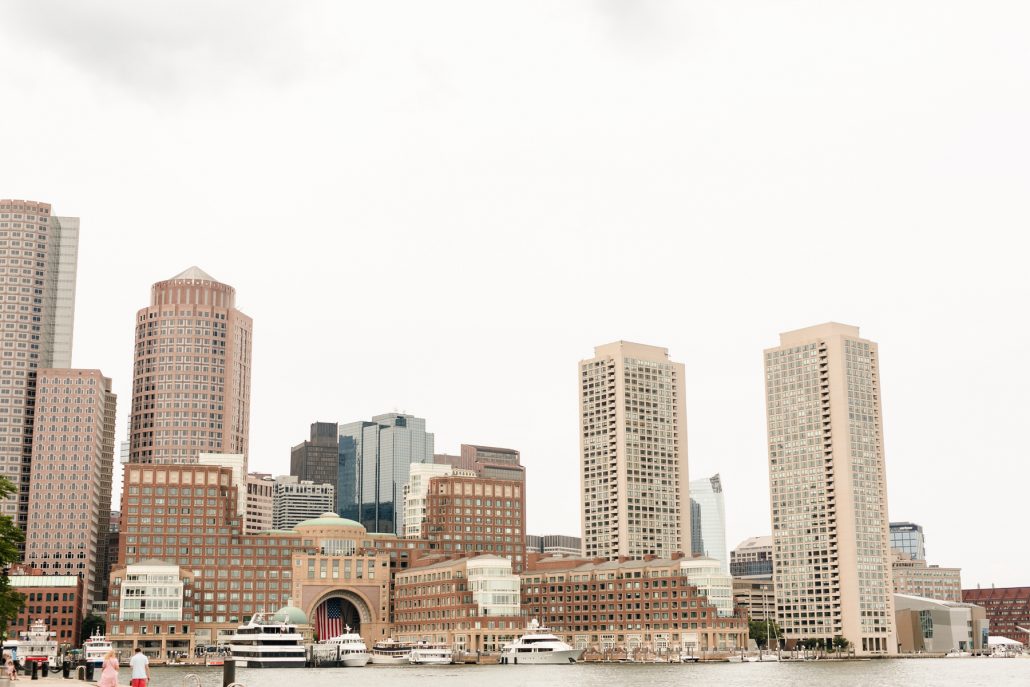 Seaport District
Omni Boston Hotel at the Seaport
The Omni Boston Hotel at the Seaport is a great place to stay when visiting or just passing through. This 4-star hotel offers guests easy access to downtown Boston, within walking distance of many popular attractions, including the Children's Museum of America and New England Aquarium, among others! With more than 1054 rooms available, there will surely be one that suits your needs–from standard king beds to all gym club level amenities; you can't go wrong with any room here!.
Stay connected and entertained with complimentary wireless Internet access and cable programming for your entertainment needs. The bathrooms feature showers along with toiletries & hair dryers! Relax at the full-service spa where you can enjoy massages, among other things.
You'll surely appreciate the recreational amenities, including an outdoor pool, a spa tub, and a 24-hour fitness center. Additional amenities at this hotel include complimentary wireless Internet access, concierge services, and gift shops/newsstands.
Address: 450 Summer St, Boston, MA 02210
https://www.omnihotels.com/hotels/boston-seaport
YOTEL Boston
As with much of the Seaport's new architecture, Yotel's exterior is unremarkable. However, step inside this mid-rise building and the bright, breezy Mod design is fun and functional with a white-on-white palette, an open-plan lobby to lounge, and walls of windows open to street life.
The Harborwalk and the fabulously futuristic Institute of Contemporary Arts are a short stroll away. Seaport Boulevard runs from Atlantic Avenue and the Rose Kennedy Greenway through to the tented waterside outdoor music venue, known as Harbor Lights, when it opened in 1999. The Court House MBTA (T) station is adjacent to YOTEL Boston.
Address: 65 Seaport Blvd, Boston, MA 02210
Hyatt Place Boston
The Hyatt Place Boston/Seaport District is a great place to stay when visiting the city of Boston. The property features access 24 hours per day, free WiFi in all areas (including rooms), valet parking for guests' convenience, and an onsite ATM! You'll be able to keep fit while enjoying your stay here with fitness equipment available from their fitness center as well as access to several terraces perfect whether you want views outside or indoors – we've got something everyone will love, so stop searching now because this one-stop-shop has everything any guest needs during their trip
The Hyatt Place Boston/Seaport District guests can enjoy activities in and around this historic city. They can take advantage of onsite amenities like a snack bar or go outside for fresh air with views overlooking Massachusetts Bay!
Address: 295 Northern Ave, Boston, MA 02210
hyatt.com
Back Bay
The Colonnade Hotel
Whether traveling for business or pleasure, The Colonnade Hotel in Boston is your perfect destination. Our modern amenities and centrally located location make exploring all this beautiful city has to offer easy!
Their Back Bay address offers prime access to some of Boston's best-known attractions, such as the Symphony and Hynes Convention Center. You'll be just steps away from all that this vibrant city has to offer!
Upon arrival, you'll be greeted by various luxurious amenities you are unlikely to find at other hotels in Boston. The Colonnade Hotel wants their guests' experience heightened no matter their reason for visiting town!
Imagine where you can escape from the city and enjoy views of Boston's skyline while basking under sunspots. With their fully-funded fitness center, the RTP roof pool deck allows your mind to relax in luxury with unlimited possibilities at every turn!
Address: 120 Huntington Ave, Boston, MA 02116
https://www.colonnadehotel.com/
Four Seasons Hotel One Dalton
If you're looking for a luxurious hotel with top-notch amenities and features, the Four Seasons Hotel One Dalton should be at the top of your list. This five-star hotel offers guests everything they need to feel pampered and unique, from world-class dining venues to a state-of-the-art fitness center. Its prime location in Boston's Back Bay neighborhood steps away from some of the city's best shopping and attractions. No matter what brings you to Boston, the Four Seasons Hotel One Dalton will make your stay unforgettable.
There's no need to leave Boston when you're looking for a fun day out – there are plenty of places to explore near Four Seasons Hotel One Dalton. From the Freedom Trail to Fenway Park, some of our favorite spots are just waiting to be discovered. So pack a lunch, put on your walking shoes, and prepare for a day of adventure!
One Dalton St. Boston, MA
https://www.fourseasons.com/boston
The Eliot Suite Hotel
The Eliot Suite Hotel Boston features luxurious accommodations and top-of-the-line amenities, making it the perfect choice for discerning travelers. Their suites are designed with your comfort and convenience in mind and offer spacious living areas, plush bedding, and ample work spaces. Their hotel is ideally located in the heart of downtown Boston, steps away from some of the city's best restaurants, shopping, and attractions. Whatever your reason for traveling to Boston, The Eliot Suite Hotel is sure to be the perfect home away from home.
There's no need to venture far from The Eliot Suite Hotel Boston to find excitement and adventure. There are plenty of exciting places to explore right in the city. Whether you're looking for historical attractions or trendy neighborhoods, these spots are sure to please.
Address: 370 Commonwealth Ave, Boston, MA 02215
https://www.eliothotel.com
Wherever you stay, we hope you have an amazing stay in Boston and we hope that you'll book a Boston escape game with Trapology during your visit!