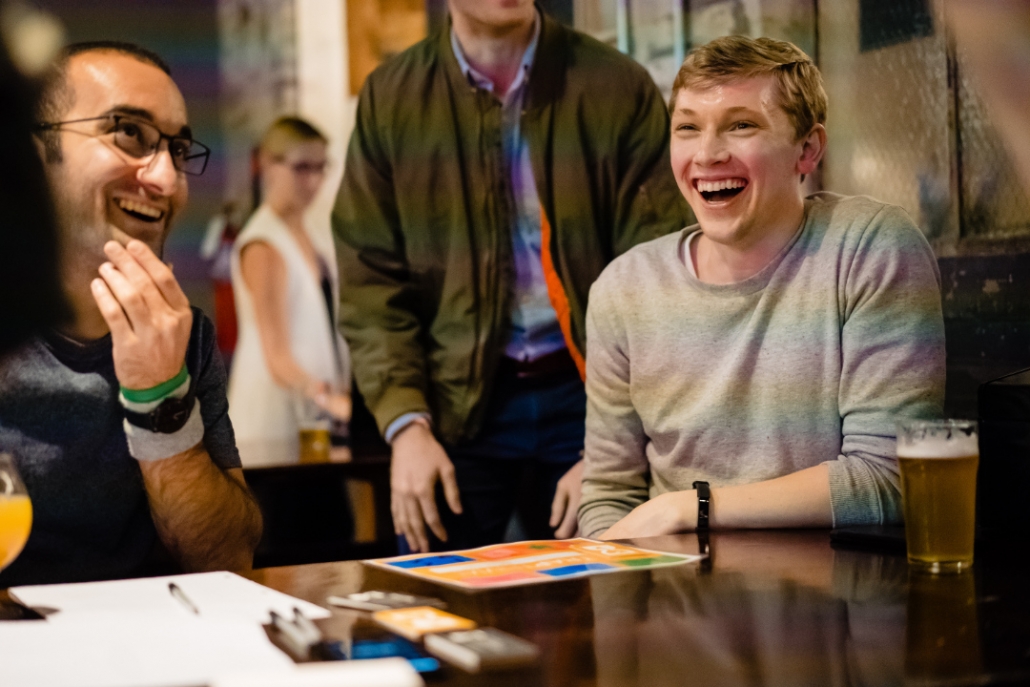 Trapology offers an array of team building activities to break the ice with new employees.  These team building games are designed to create an engaging, memorable experience that will be a great way for your new hires to get comfortable in their new work environment and meet others in the company. Trapology can customize your event, so please contact us today! Need more convincing? Read on to see why we're confident that a team outing with Trapology will be the most successful (and fun) teambuilding activity your group has ever done!
Break the ice with new employees and help them ease into company culture
Managers often worry about how to get their new team members to feel comfortable in the company. A team-building activity is a great way for new employees to get to know the company culture. This decreases the likelihood of them feeling like they are walking into an unfamiliar environment. It also helps them ease into their new role, and feel less stressed about taking on more responsibility. Plus, it's a good opportunity for managers to see how well their team works together in different situations!
Team building encourages newer employees to speak up
Like any job, new employees can find it hard to voice their ideas as they are still developing and measuring themselves within the team. Managers, when it comes to involvement, you always want the newer employees to speak up. What better way than adding a little competition? The first thing you need is a game with simple rules that everyone can play and understand; solve puzzles and escape.
The more an employee speaks up, the more likely they are going to bring about innovative solutions for problems. The great thing about escape rooms is that they force you to communicate with other members so you can complete the goal.
Team building helps reveal New Employee's potential and strengths
It is important for managers to invest time in team building and development. This not only helps the company but also the employees' professional growth. When a new employee joins a company, they may be unfamiliar with how things work or their strengths and weaknesses. A great way to help them understand this is through team building exercises that reveal both of these factors as well as talents they didn't know about themselves!
"I've never seen a team come together so quickly before! They were in the middle of this tough puzzle when, all at once, they got it. Their hands slammed down on the table and their voices rose up with excitement. The energy was palpable as everyone congratulated one another for coming through yet again under pressure to deliver high-quality work that's been sorely missed from our department." – Tony
As the team leader, you know that it's important to invest in your staff members. The last thing anyone wants is for their new hires to be disengaged and unhappy with what they do every day!
If this sounds like something you or your company would benefit from, we have packages available that can be great for every group. For more information on how our games can improve workplace culture, contact us today!