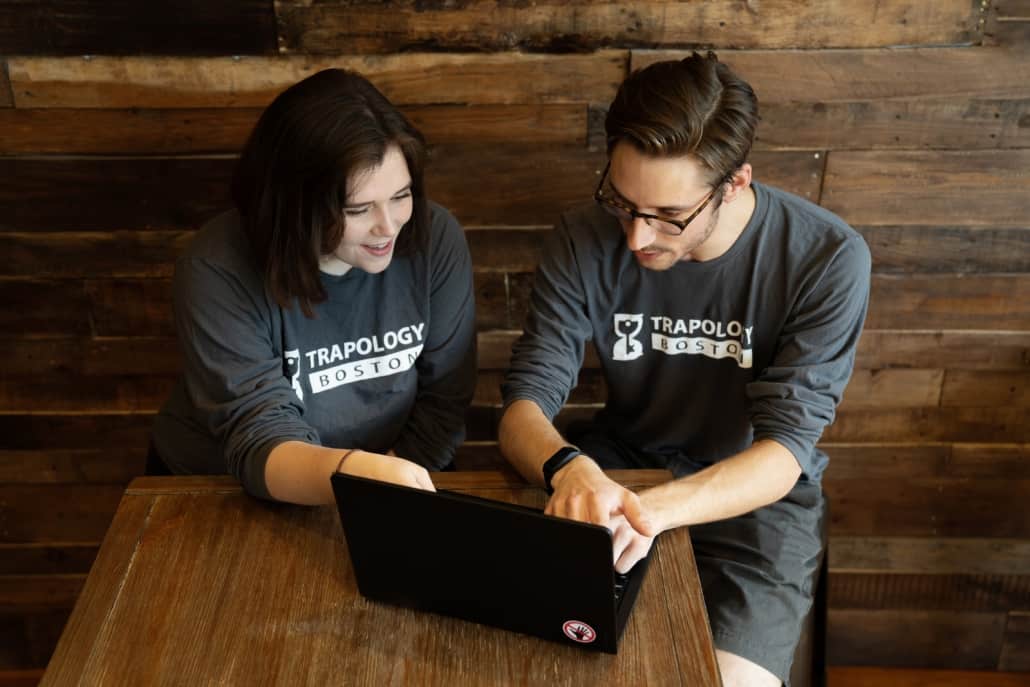 How We Prepare for Escape Games
As you probably already know, everyone who works at Trapology Boston loves escape games. The whole staff frequently goes on outings to other escape games around New England, just because we love it so much. All of us are useful in a game; each in their own way. Here we will explain what our team does when we are on our way to play an escape game.
Step 1: Setting up the meeting time – Without naming names (Jason), there are always team members who are going to show up late. There's always that guy. When we organize our team to play a game, we like to tell everyone to meet up at least half an hour before we really need to be there. Better safe than sorry.
Step 2: Fuel Up – There's nothing worse than trying to escape a room than playing on an empty stomach. Ok. There are probably a couple things worse, but this is pretty bad. We usually like to all go out for breakfast or lunch. Then, after we either escape, we can go out for pizza and desserts to celebrate or drown our sorrows in sugar.
Step 3: Pump each other up – Before every game, we all look at each other straight in the eyes, and say things like, "This game is a joke. You are the MAN" or "JUST DO IT."  All of us want to get energized, and there is no better way to achieve that than doing some good old fashioned yelling. We also listen to the song "Pump up the Jam" on repeat, it's our favorite hype song.
Step 4: Assign Tasks – Since we have played so many games together, we know everyone's strong suit. Tina is big picture. She can oversee everyone's puzzles and be the fresh eyes if someone needs it. If there's math to be done, that's all Nate and Nicole.. Carolina is the best at physical puzzles. Micha has logic puzzles on lock. Together we form…the powerpuff..wait, no. We are just a good team.
Step 5: Win – If you ain't first you're last.
Trivia Answer:
Seventeen
https://trapologyboston.com/wp-content/uploads/2018/08/web-Trapology-Boston-Boston-Best-Escape-Game-Nicole-Chan-Boston-Commercial-Photographer-0003.jpg
1067
1600
Tina Wood
https://trapologyboston.com/wp-content/uploads/2019/11/White3-500px.png
Tina Wood
2018-11-21 15:37:52
2019-09-14 23:29:13
How We Prepare for Escape Games