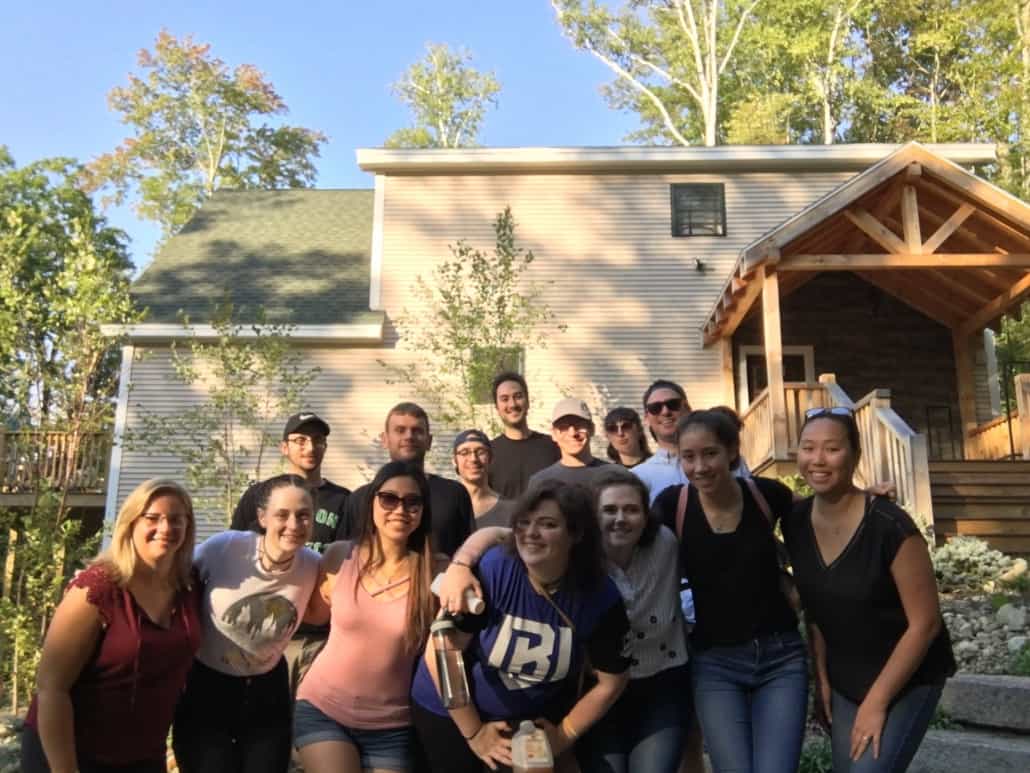 Another Year
It's been an exciting year for Trapology Boston and a lot's been happening in that time. We've opened a new floor with two new games, hired a bunch of cool new staff members, and have been working hard on so many new ideas that we can't wait to share with you in the near future. This wouldn't be possible without a team that thrives off the creativity, drive, and (let's be honest) slight dysfunction of each other. We know we always say that we have a passionate staff, but it really couldn't be truer. So much so that the whole Trapology staff came together recently for a two and a half day retreat to bond and get to know each other a little better.


Day 1
When we say that Trapology is run by some passionate folks, we're not being dishonest for a second. In fact, we literally took a break from our daily puzzle infused jobs to…solve some puzzles. With nothing but a packing list and a vague idea of what the retreat might offer, we set off. Throughout the day, we solved riddle after riddle that our maniacal Game Master and Trapology's resident Game Designer, Nicole, sent out to us via text — all in an effort to find our next location to get to.
This far less lethal Eagle Eye-esque adventure (we all remember that transcendent Shia LaBeouf thriller — don't act like you don't) took us on a wild journey that included archery tag and escape rooms courtesy of Archery Games Boston, two more enigmatic escape rooms from our friends at Concord Escape Room, and a quaint bakery where we had to utter a super secret phrase in a British accent to receive our next clue hidden inside a scrumptious cupcake — all culminating in our arrival at a beautiful Airbnb in the semi-secluded woods of New Hampshire. And before you ask, yes, collectively we made it out of every single one of those escape rooms we played. We're no amateurs. Okay fiiine, one of the groups went two for three but the other half made up the lost ground, so props to them for taking it home! We're a team after all!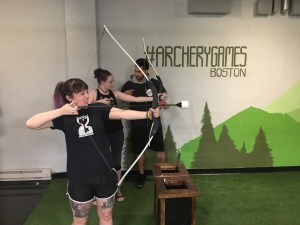 Day 2
The next day kicked off with a short visit to a petting zoo where adorable goats and pigs were aplenty. After that, it was off to the adjacent apple orchard for some good ol' apple picking. In typical Trapology fashion though, this wasn't an easy going afternoon — that's not our style. As a collection of children that are legally allowed to vote and drink, we piggybacked for the highest apples, wagon raced from tree to tree, and had tasteful father-son catch sessions with Granny Smiths. If the whole afternoon had to be described with one word it would be 'delightful.'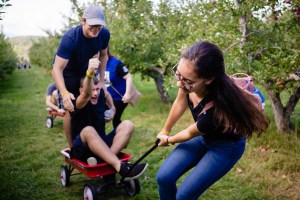 One Staff to Rule them all
But what really brought the whole trip together was what happened in between; The moments we had amid activities where we cooked meals for each other, played games, or had intense sing-alongs. It was these little moments of honest interaction that made our staff retreat not just a great team building exercise but also a fantastic few days of fellowship. We're not the Trapology family for nothing and we work hard to make sure being part of our staff feels that way. And now that we're all back and
re-energized, we can't wait to share this newfound comradery with you to make every experience you have with Trapology a special one. So, come and see what makes Trapology so exceptional by booking a game today. We can't wait to see you soon!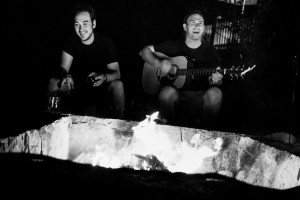 TRIVIA ANSWER:
The Division Bell
https://trapologyboston.com/wp-content/uploads/2018/09/42488902_10100867357765067_448830756811177984_o.jpg
1449
1932
Trapology
https://trapologyboston.com/wp-content/uploads/2019/11/White3-500px.png
Trapology
2018-10-03 14:00:58
2020-03-25 19:52:47
Staff Retreat 2018