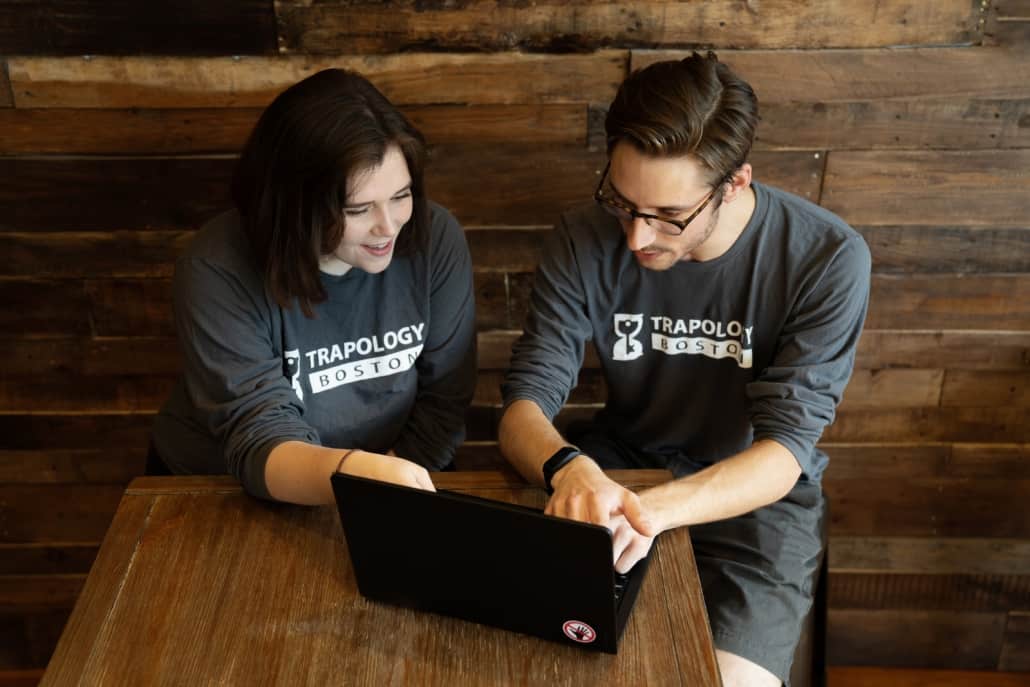 Let's create something remarkable
Our promise to you
A dedicate, diverse, and talented Trapology team of hardworking designers, engineers, marketers, visual artists, carpenters, electricians, special effects specialists, photographers, filmmakers, animators, fabricators, and project managers that will bring your project concept to life.
Collaborative brainstorming sessions with your goals in mind. We consistently aim to create a standout experience for your consumers that they will remember forever.
A passionate team with a focus on advertising, promotions, STEM education, cutting edge technology, and interactive entertainmentAn impressive
Offering 5,000 square feet of space in downtown Boston on Tremont Street, with floor to ceiling windows overlooking the Boston Common.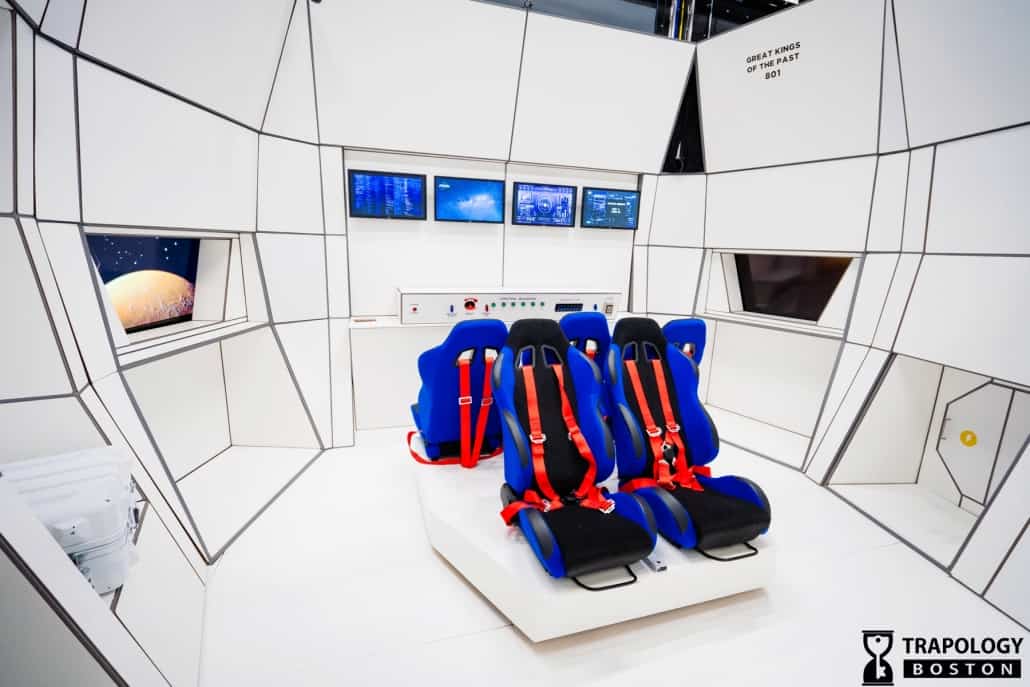 Let's create something remarkable
The Trapology Difference
We will listen intently to understand your goals – You have a specific target market you're going after, with distinctive goals and metrics you want to reach. We get you. We hear you.
Wide breath of expertise and skillsets – The Trapology team is a healthy mix of reach-for-the-stars creative alchemists as well as data-driven, spreadsheet-loving, savvy marketers that will speak your CMO's language.
We're all under one roof. Like the best of sports teams and theater groups, we've worked together for years, practicing, learning, and evolving.
We get sh't done and have a lot of fun doing it! – We will produce results!
Recent Collaborations
Chris Evans designs prank escape game with Trapology – Raises $477,000 for kids with cancer
Trapology teamed up with Chris Evans (Captain America) to design and build a pop-up escape game at a local comic book store. This viral video has been viewed over 105 million times.
We designed this prank to raise funds for Christopher's Haven, a non-profit that helps families and kids battling cancer. Donations came in from 86 countries. The funds raised will provide 310 families of children being treated for cancer with a one-month stay in a fully furnished and equipped apartment.
The Bodega Boys and Senator Elizabeth Warren play Trapology's Crush Depth
Trapology collaborated with Showtime's late-night television show, "Desus and Mero". The illustrious Bodega Boys brought Senator Elizabeth Warren with them to conquer our most challenging room, Crush Depth.
WGBH collaborates with Trapology on an interactive virtual & IRL space-themed escape game live streamed on Twitch
"Jon Abbott, President and CEO at WGBH in Boston talks with Tory Starr, Director of Social Media, about WGBH's Emerging Platforms initiative, designed to reach new audiences on a variety of digital platforms. Jon and Tory walk us through one of the team's latest ventures—a futuristic space station, built from scratch, that doubled as an immersive interactive livestreaming escape game on the video platform Twitch."
See behind the scenes photos and more about our project on Variety
An interactive and immersive theater escape room experience: "Keep Your Garter Up"
This is a "fictional wedding" game, produced by Trapology Boston. Purchase a ticket and attend as a "wedding guest". The storyline is driven by 18 actors such as the bride, groom, bridal party, and several other surprise characters. Get lost in a web of mystery, lies, and coverups. Be the first team to solve all of the puzzles, unravel all of Christina and Jeff's secrets and your team will decide what kind of "happy ending" the two will have.
This is our first (of many) interactive puzzle events. Actors have rehearsed multiple storyline endings, depending on what storyline the winning teams decide.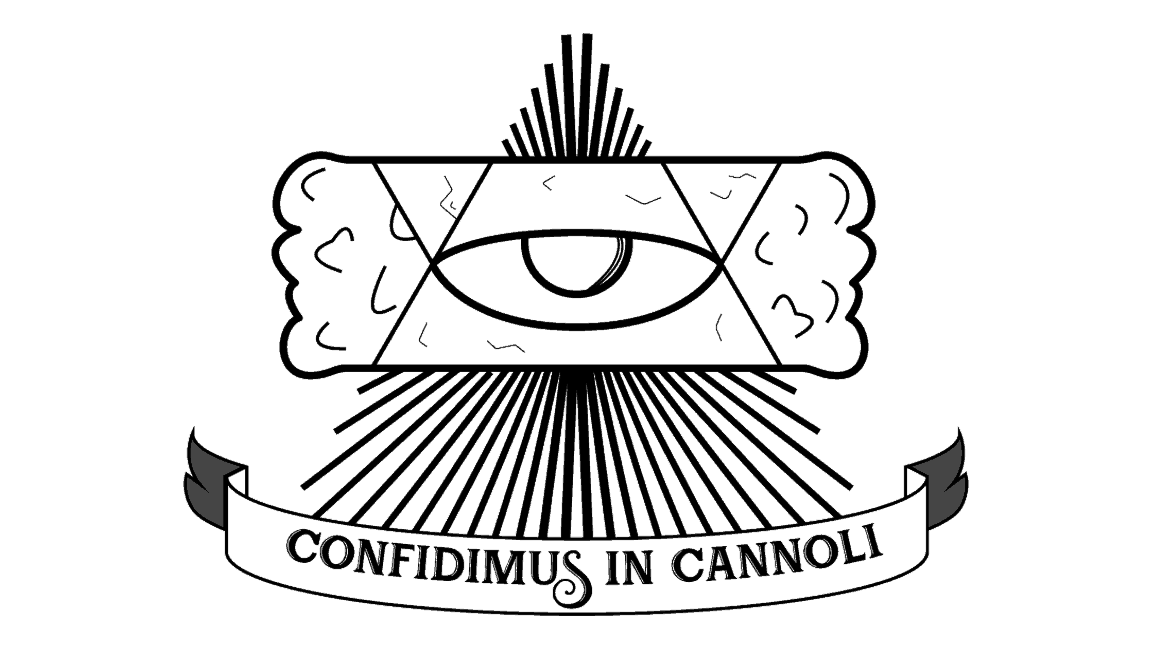 Cannolians, A Historical Puzzle tour around Boston's Freedom Trail
Trapology designed an outdoor interactive puzzle hunt that led players to some of Boston's most iconic Freedom Trail spots.
A Financial services company held a conference for 80 attendees from 5 different international cities.
We designed a suspensful mystery around Boston's favorite dessert: the cannoli. This historical-based puzzle tour was played in teams of five. The teams encountered eight actors, high-tech puzzles using QR codes and augmented reality, and even included a part of Paul Revere's House.
Murder Mystery on Cape Cod, a large scale 150 person team building activity
"Give them a challenge. These are smart people", said our client in one of her first e-mails.
"Are you sure?"
"Yes. They are 150 actuaries and they're brilliant."
"Let's do this."
Trapology designed a 2-hour, multi-location, murder puzzle event for 150 actuaries during their Annual Summit. This custom experience was driven by 9 actors. The game incorporated inside jokes, actuarial puns, and all sorts of twists and turns designed to stump these math geniuses.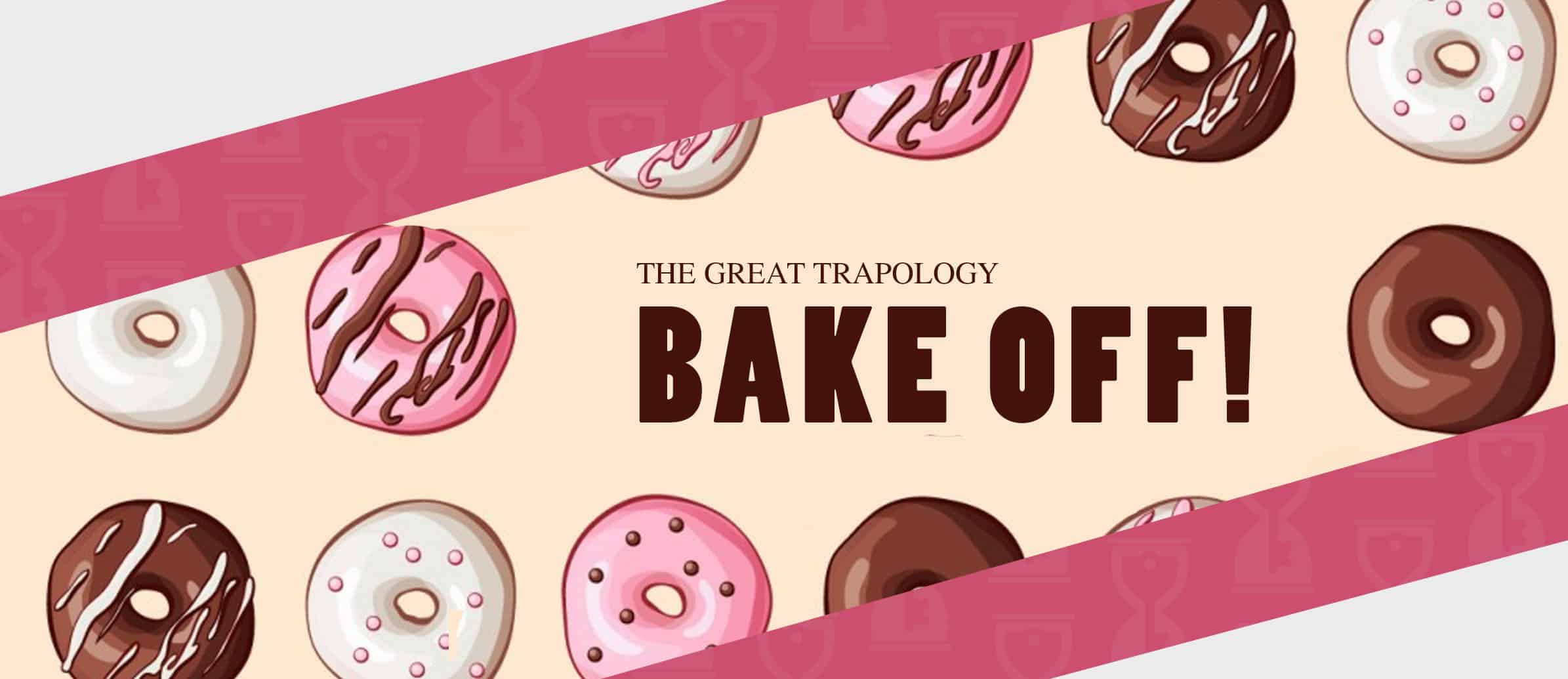 Competitive team building bake-off
Do you love donuts? Are you ready to challenge your colleagues in a cutthroat match?
Welcome to Escape Game meetings Game Show Cooking Challenge! Trapology has partnered with WeWork! Teams of 4 will go head-to-head in an intense bake-off competition! They will be tasked with uncovering clues, solving puzzles, and sabotaging their opponents – all with the end goal of baking donuts to impress a panel of esteemed judges!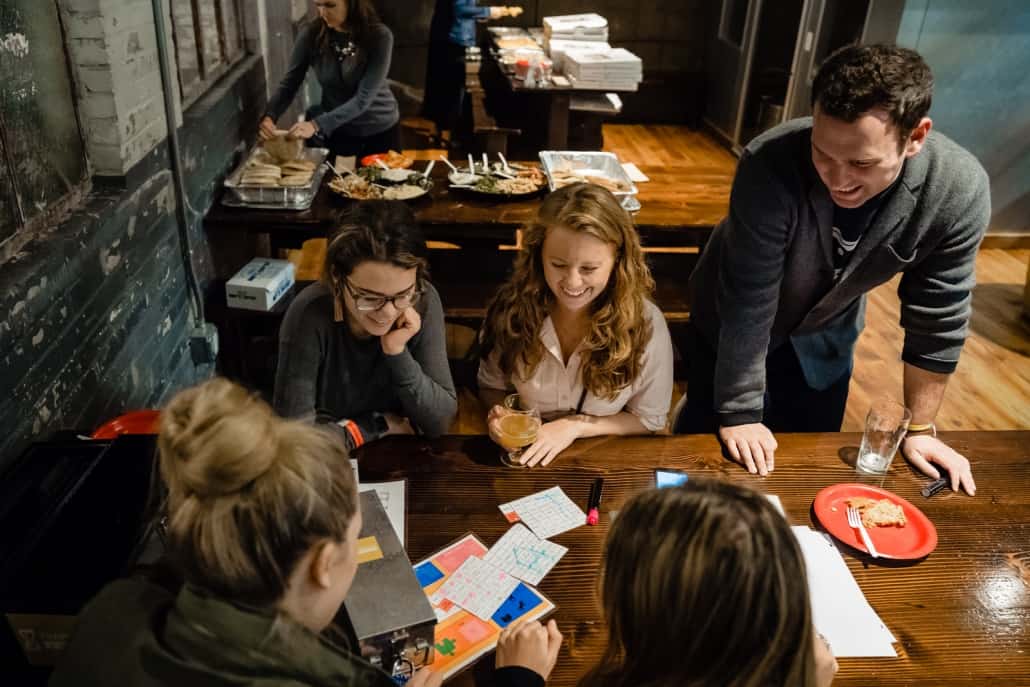 Trap Trivia
We can keep it PG or we can ramp it up to R.
We've have themed games: Friends, Game of Thrones, and other popular topics.
We've hosted at breweries, non-profit events, and private gatherings.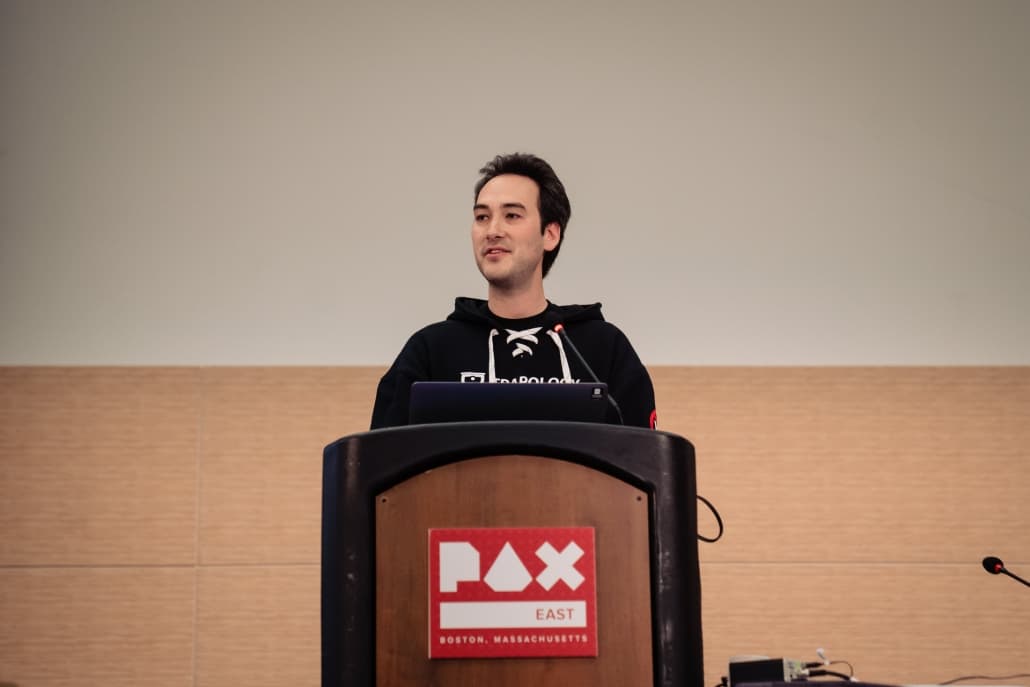 PAX East Speakers
Trapology Owner, Jason Loeb, has spoken at the PAX EAST panel for the last three years about the future of escape games, battle stories, and industry trends.
READY TO CREATE SOMETHING AMAZING?