Traveling with family to your favorite place can be a little challenging sometimes, as you must ensure the places you plan to visit match everyone's interests. Specifically, if you have teenagers in your family, it is understandably hard to please them. Teenagers are the most unpredictable bunch to please. The real culprit behind this is their age, of course. The stuff they used to love as younger kids are not cool anymore, and neither are they much into adult attractions like art galleries or movies.
April to November is the ideal season to explore Boston. Walking around is enjoyable with the mild autumn weather. And though the summer months are crowded with visitors and expensive, the sidewalk cafes, baseball games, and outdoor music make the journey worthwhile. If you choose to visit Boston covered in snow, be sure to bring a layers and warm-winter accessories (hats, scarves, gloves) because winters can be frigid. An affordable hotel offer can be availed throughout the winter, which is another reason to visit during this time of the year. Try traveling towards the beginning of the spring season if you find winter to be too cold yet find that summer and fall's hotel prices are out of your price range.
Are you planning to visit Boston area, but don't have your own set of ideas? Let us look at some of the best things to do in Boston with teenagers and make your trip memorable for your teenage kids!
Here are some of the best Boston things to plan for your teens:
Experience Escape Rooms at Trapology Boston
Website: Click here
Contact: (857) 285-2085
Location: 177 Tremont St., 2nd floor. Boston, MA 02111
If you want to spend time with your teens having a burst of laughter, thrill, and adventure, look no further than Trapology Boston. A cool thing about Trapology Boston is that it provides an excellent combination of fun and entertainment, Trapology offers the most challenging escape room experience that your teens will absolutely love to play. They're also the largest escape room company in Boston, conveniently located across the street from Boston Common.
Crush Depth, the Retreat, and the Institute each with an intriguing storyline can be your number one choice to have the best escape room experience in Boston.
With engaging storylines, you can spend hours inside with your teens, solving mysterious puzzles, exercising their brains in a fun way, and escaping the escape rooms with the most realistic experiences. Not only are there indoor escape games for teens, but also outdoor escape adventures, box escapes, and much more!
The greatest elements of Trapology's indoor escape games are released into Boston as part of their outdoor escape adventures! Physically moving through famous locales, your team will come across puzzles, hidden secrets, riddles, and much more. Additionally, with the advent of Augmented Reality, you might even get a glimpse of the hidden Boston that lies just out of plain sight! So gather your loved ones and join us to take the most engaging and fascinating experience to discover our historic city!
Have a Picnic at The Boston Common
Website: Click here
Contact: +1 617-635-4505
Location: 115 Boylston St, Boston, MA 02116
The country's oldest city central public park is Boston Common, a famous gathering park for tourists and local citizens. It is located in the center of downtown Boston, in the middle of Beacon Hill and the State House.
As one of the most visited parks in the country, it is known for its lush trees, gardens, and iconic monuments. This year, it was announced that this public park will get an entirely new makeover, making the place more attractive and welcoming for visitors and civilians. If your child loves bike rides, ice skating, and walks, this is a great spot to visit Boston with teens.
While visiting Boston Public Gardens, don't miss out food options available there. Get your favorite pastries and snacks from Tatte, Bakey, Thinking cup!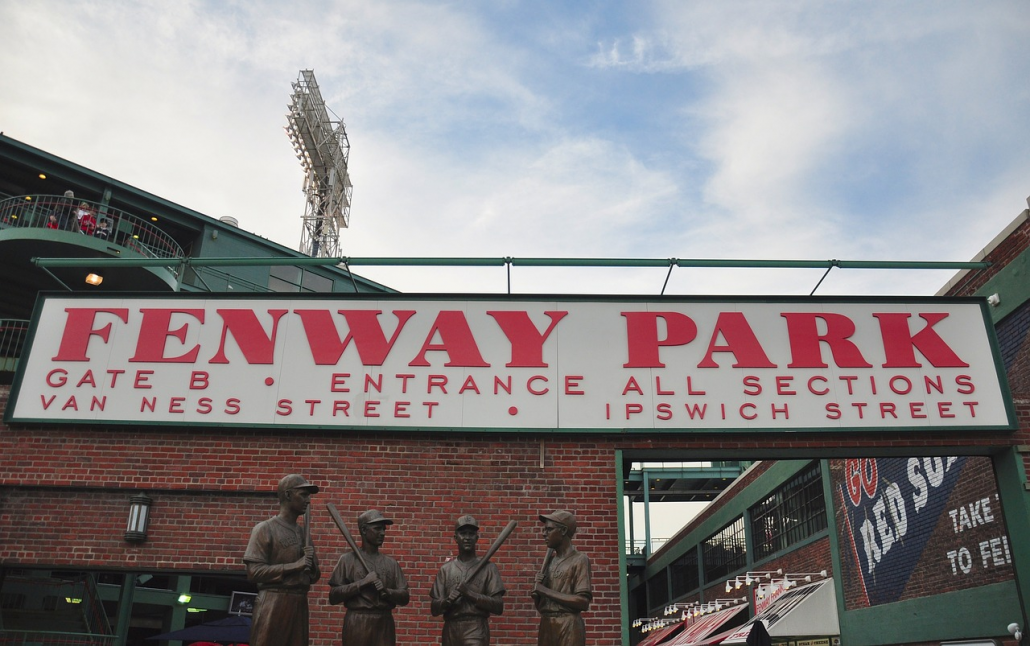 Visit the Fenway Park
Website: Click here
Contact: 877-733-7699
Location: 4 Yawkey Way, Boston. MA02215
Though it is not always necessary, most teens, especially boys and sometimes girls, love sports. Thankfully, if your older kids like sports, you have arrived at the right spot. Fenway Park is among the most beloved and historic stadiums in Major League Baseball. Take them to a Boston Red Sox baseball game there. You can also take a tour there with a tour guide and do sightseeing of some of the park's major landmarks like the Green Monster, the Lone Red Seat, Pesky's Pole, etc.
Daily tours of the ballpark are offered all year long, in sun, snow, and rain. Tickets for the tour can be ordered online up to 30 days before each date. For the most recent information and online sales, kindly keep checking this website.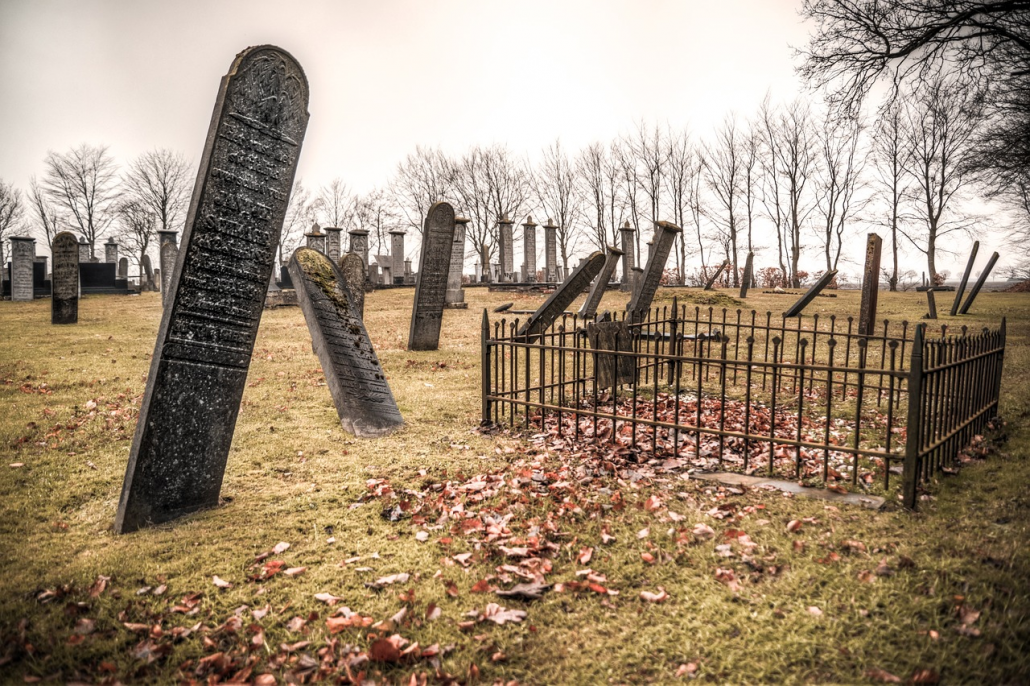 Fight Your Fear with Boston Ghost Tour
Website: Click here
Contact: (844) 757- 5657
Location: 139 Tremont St, Boston, MA 02108
There is a rumor that the house next door is haunted. The ghost has never manifested itself before your very eyes, yet you have not heard any signs of the contrary. Hence, take your whole family to the Boston Ghost Tour instead of waiting for real scary moments to occur.
Not only will your teens have a fantastic time by experiencing all those horror vibes, but also they will learn a lot about Boston's history, its historical buildings, and the stories associated with the latter. All this fun is just a booking away!
See Myrtle the 95 year old turtle at the New England Aquarium
Website: Click here
Contact: 617-973-5200
Location: 1 Central Wharf, Boston, MA 02110
Most teens are animal lovers. Make a move and head to the New England Aquarium if your teenager loves animals. Here you will find sea animals from all over the world, including cute, adorable penguins and the gorgeous teeming coral reef, that your older and younger kids will immediately fall in love with.
Featuring a stunning waterfront location, the aquarium is also an excellent spot to spend time and take fun pictures with the family. Along with sea creatures and the views of the city skyline, you can also visit the Franklin's Park Zoo if your teens are more land-animal lovers!
Giant Ocean Tank: This enormous aquarium is habitat to more than 1,000 fish including the well-known Myrtle, a 550-pound sea turtle. A variety of vibrant fish and three additional marine turtles—one Kemp's ridley and two Loggerheads —call the 200,000-gallon tank home.
If you've ever been curious about how a stingray feels, now is your opportunity to do so at the Edge of the Sea Touch Tanks. You can directly put your hands into a pool of horseshoe crabs, sand sharks, and rays in the touch tanks.
Walk into Boston's History with The Freedom Trail Tour Guide
Website: Click here
Contact: +1 617-357-8300
Location: 204 Freedom Trail, Boston, MA 02113.
There is a guided walking freedom trail tour offered by the Freedom Trail Foundation called Walk into History, which is accompanied by a guide dressed in historical clothing who assumes the role of a historical figure, leading visitors along the Charles St and Beacon St. To the United States, the Freedom Trail holds great significance.
While you're on your guided tour, Faneuil Hall is just an ideal stop for snacks or lunch as it manifests a huge part of local culture and taste. Faneuil Hall is filled with branded shops, restaurants, boutiques, and Quincy Market which is a food hall for delicious food tour in Boston.
As well as visiting a few historical sites, this tour provides participants insight into some key events and heroes who sparked the American Revolution, including Samuel Adams. Teenagers interested in history will find this fascinating history trail an excellent choice for their travels in Boston.
Embark on a Bike Ride with Boston Bike Rental
Website: Click here
Contact: +1800-887-9103
Location: 139 Tremont St, Boston, MA 02111, United States
If you want to get more out of your Boston trip in less time, then Boston Bike Ride Rental service is just the thing for you. Boston is among the very few bike-friendly cities in America, so this idea goes perfectly with your family trips. What's more interesting is that you can enjoy free tours with Go City Bike Rental till 5 pm. All you need is your entry pass.
Bike ride is just a perfect idea for you to explore Boston from north end to south end, especially when you're visiting Boston with a large group. So, just pick up your bike and comfortably pedal around Boston Common or along Charles street and I promise you'll spend a wonderful afternoon there.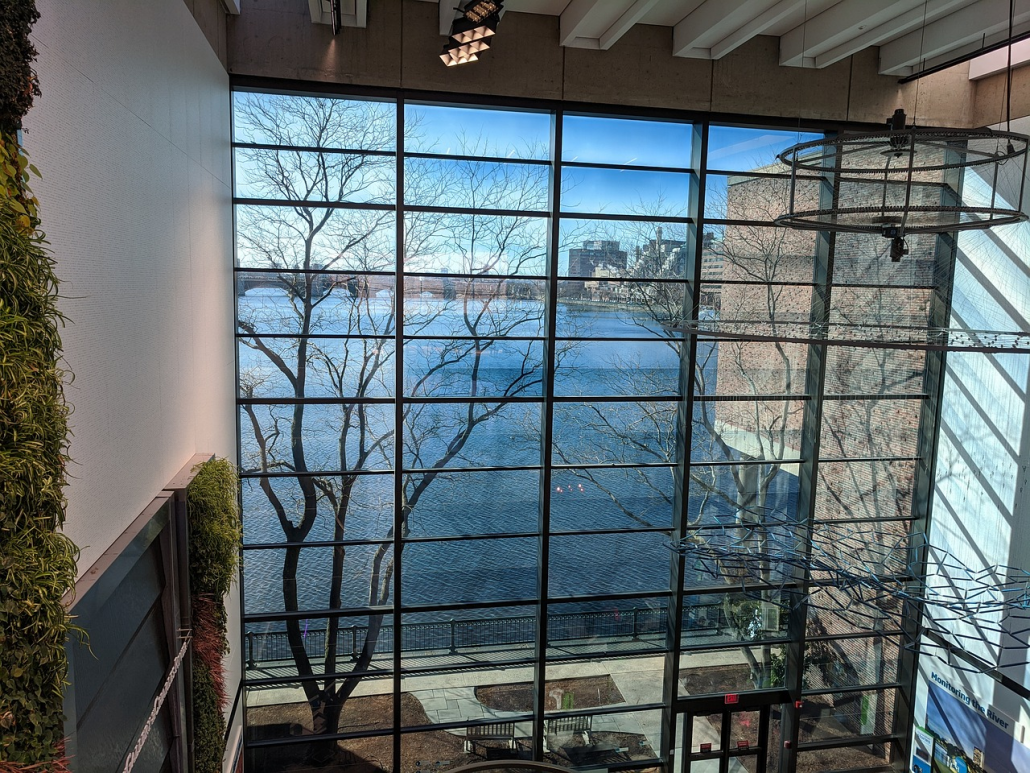 Learn Something New at Museum of Science
Website: Click here
Contact: +1 617-723-2500
Location: 1 Museum of Science Driveway, Boston, MA 02114, United States
There is no rule that vacations must consist only of thoughtless leisure. Why not take your teenagers to the Boston Museum of Science for a stimulating brain workout? This popular school trip site in Boston has a tonne of exhibits that will interest youngsters and teenagers of all ages.
There are more than 700 interactive exhibits to discover, so there is sure to be something (or more than one thing) of interest. For a thorough, interesting look at the human body and all its marvels, visit the adored Hall of Human Life.
Take a Tour with the Boston Duck Tours
Website: Click here
Contact: +1 617-267-3825
Location: 53 Huntington Ave, Boston, MA 02199, United States
Everyone enjoys the chance to discover new cities, and Boston's blend of modern technology and history makes for some incredibly beautiful surroundings. The idea of walking around with family may make some teenagers cringe, but quirky tours like the Boston Duck Tour, which makes for a great photo opportunity and is silly fun, have a certain charm. Take the entire family on one on your next trip to Boston because they each offer unique perks and memorable experiences.
Duck Tours offers a myopic viewpoint that combines sightseeing, history, and the opportunity to cruise the Charles River in the same vehicle that you just used to see the city. The best time to take a duck boat tour of Boston is from late spring to early October. Although the summer months, when the weather is warm and pleasant, are undoubtedly the peak season for all activities linked to tourism in the city, they last from late March through late November.
You can book online to receive an Early Duck discount for the 9 or 9:30 a.m. tours leaving from either the Prudential, Aquarium, or Museum of Science stations. (Remember that the discount is only available online; you cannot purchase tickets for the morning excursions in person.) It's also important to keep in mind that only some tickets are made available online; if tickets for the event you wish to attend are no longer available online, you should still check one of the ticket booths.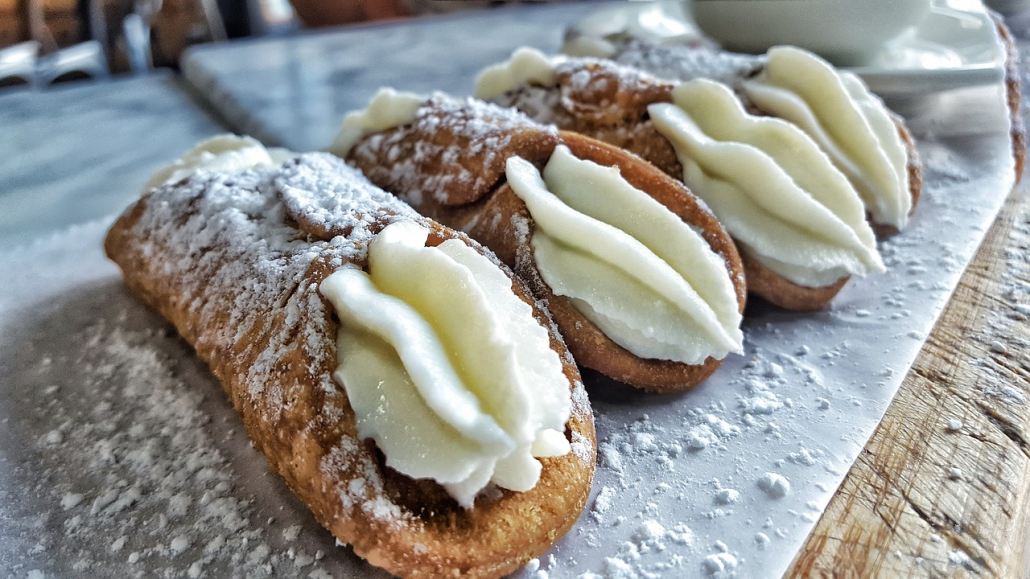 Visit the North End's three favorite Italian bakeries: Mike's Pastries, Modern Pastries, and Bova's
The founding father of North End bakeries is Mike's Pastry. It draws the longest queues and has the biggest storefront. The majority of after-dinner strollers must have one of its tiny white-and-blue boxes because many North End restaurants don't offer dessert, which contributes to the area's robust bakery culture. Mike's is a one-stop shop for family sweets because it sells gelato in addition to cookies and pastries.
The more appealing location is at Modern Pastry, which is half a block away from Mike's and across Hanover Street. Locals will also let you know that Modern has an adjacent annex site that frequently has no line if the flagship shop has a line out the door.
Bova's, which is one block away from Hanover Street's turmoil, is less frequently busy and remains open longer than the other bakers. Bova's is popular among locals seeking for a quick dinner without the wait because it offers the full selection of Italian cookies and pastries, as well as breads and takeaway dinners including arancini, calzones, and eggplant Parmesan.
In each of these bakeries, just give their cannoli a try and you'll never forget the taste for lifetime.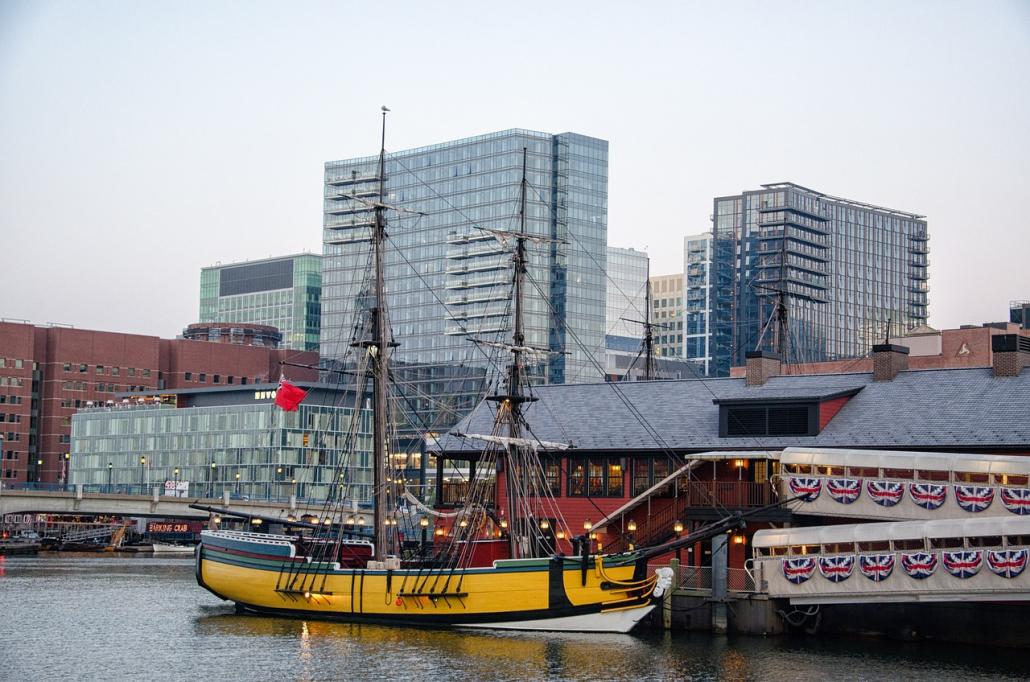 Throw tea overboard at the Boston Tea Party
Website: Click here
Contact: 617-603-7195
Location: 306 Congress Street, Boston, MA 02210
The Tea Party Ships and Museum cost an entrance fee and provide an interactive 60-minute tour with holograms, live actors, and the opportunity to relive a series of events that led to the actual Boston Tea Party (by taking on the character of one of the iconic colonists). You can also look around the two 18th-century replica ships that have been meticulously refurbished. If you can end up spending on a single thing, then this might be Boston Tea Party because it's a really wonderful experience.
Experince hairpin turns with a Codzilla Ride
After riding Codzilla, you'll be roaring for more. We crank up the volume to eleven while blasting an original music that will take you on an upbeat, enjoyable voyage. Lie back and unwind? This trip, which is not your typical boat experience, does not allow you to do so. A thrill a minute as you rush over the waves at up to 40 MPH, along with 360-degree spins and a few hairpin turns thrown in for malicious measure, Codzilla lives up to its monstrous name.
Codzilla, a 70-foot-long piece of marine aluminum with a bad attitude that has 2,800 horsepower, two turbocharged diesel engines, and cutting-edge water jets, prowls the seas. It can make exhilarating twists and spin on a dime because to its distinctive hull shape. So make sure to fasten all caps, scarves, sunglasses, and unflattering hairstyles.
Urban Axe-Throwing
Urban Axes is the first and best indoor axe-throwing facility in the whole of America. Come enjoy the thrill of axe throwing! A great night out with pals, a birthday party, a bachelor or bachelorette party, the biggest team-building event ever, etc. are all acceptable group bookings. Moreover, eight weeks of leagues and hourly drop-in sessions are provided by Urban Axes. Local beers, ciders, and wines, as well as light fare, are available at Urban Axes for those over 21.
Go shopping at Newbury Street
Everyone wants a fantastic keepsake from their vacation, and some teenagers might have higher expectations for their Boston shopping than a keychain. Boston is a fantastic shopping city, offering anything and anything you could want, which is good news for you (and potentially bad news for their wallets).
There is a store for every budget, from the high-end boutiques on Newbury Street to the chain choices at Cambridgeside Galleria.
Final Thoughts
Apart from these, Newbury Street, Quincy Market, Boston Harbor, Harvard Square, Charles River, Charles Street, Beacon Hill, Bunker Hill Monument, Boston Public Library, Boston Museum, Boston Public Garden, Boston Common, Boston Itinerary, Boston Tea Party, Convention Center, MIT Museum, Seaport District, Mike's Pastry, Natick Mall, Faneuil Hall Marketplace, Barking Crab, and Back Bay are just a few places to consider while planning your day trip to Boston city.
The list is endless when searching for fun things to visit Boston with teens, during summer break. Along with all the attractions and spots mentioned above, always spare some time for a shopping spree or a cooking class, especially with your teenage daughter.
Last but not the least, there are countless eateries, a fair number of affordable restaurants, good food at Quincy food hall, and interesting things throughout Boston for you and your kids to enjoy a fancy lunch or dinner out and have a fantastic time with your family. Enjoy your trip!