Zoom is a killer of office morale. It's difficult to find a balance between work and personal life when they take place in the same area. The disconnect from an office and other employees is disheartening. During this time of remote office work, employees are feeling overworked, stressed, and afloat. Because many companies struggled to transition to remote working, work culture fell to the wayside. We want to help you improve work culture.
It was this frustration with the new normal that was the basis of Virtual Trappy Hour; our take on Escape Room Team Building.
The same Zoom chats used to cause anxiety. Now they are a place where we gave employees permission to be silly and have fun as they problem solved. Since launching this program, the responses have been overwhelmingly positive. Companies from all over the United States were more than ready to spend an hour goofing around with their coworkers. Medical professionals, engineers, finance pros, and real estate agents all benefited from the ever-so-important process of simply letting loose.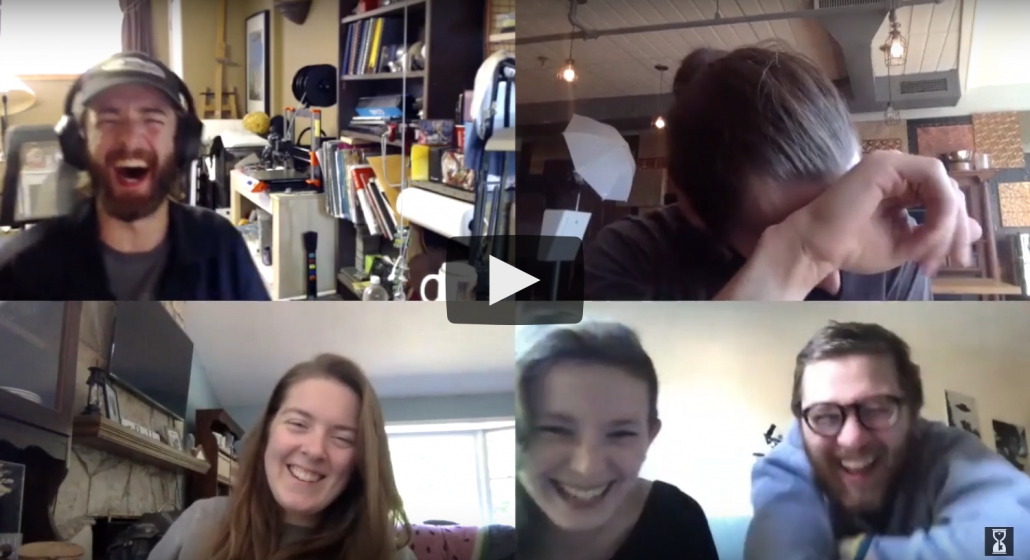 Gamification to improve work culture! Introduce good ol' competition
Research has shown that gamification can help improve work culture, workplace morale, productivity and creativity. It also increases the likelihood of employees to stay loyal to their company. The benefits are clear: not only does it make work more fun for the employee but it also improves business outcomes like customer satisfaction and retention rates.
The goal of gamification is to make work more enjoyable and rewarding. Gamification focuses on the intrinsic motivation that people feel for certain activities, often by deploying game design techniques in non-game contexts or by leveraging technology to build a sense of community around an activity. In this blog post, we will explore how gamification can be used to increase employee engagement at work and why it is important for managers to consider implementing these tactics into their workplace culture.
Gamification increases employee engagement because it taps into the intrinsic motivation people have for playing games such as gaining points, earning badges, leveling up, etc. These also also motivate employees who want recognition
Gamification has been around since 1962, when Victor Kerlow developed his "computer game" called The Self-Operating Kitchen. He designed this to automate tasks such as cooking, dishwashing and cleanup that were traditionally done by humans. These games are typically characterized by points or rewards assigned for completion of specific tasks which often require some type of user input. This creates an environment where players feel more engaged with their work because they have a sense of purpose and accomplishment while playing.
Give your team permission to be silly
After we gave employees permission to be silly and creative, they let loose! They set off brainstorming and competitively one-upping each other. They went above and beyond what we expected; creating skits, songs, and pictures to solve our silly problem. The morale on the client's side was palpable and on the Trapology side we were equally as excited. A little sense of competition and the permission to be silly made all the difference in that meeting.
Working remotely is a concept that is here to stay, meaning that team morale is something employers will have to explore in new and creative ways. In our own journey to rid the world of boring team building exercises, we have found that simply giving employees permission to express themselves and have fun can be enough to get the juices flowing.
The benefits of escape room team building go far beyond the hour long Trappy Hour session. According to a CareerBuilder's survey, 31% of respondents are extremely stressed at work. Stress is not just contained to the workplace. The side effects can manifest physically – fatigue, aches, and pains. Stress can also lead to increased anxiety, depression, and anger. While Trappy Hour doesn't claim to erase these side effects of stress, we aim to re-contextualize it. Instead of stressing over spreadsheets you stress over the looming threat of a honey spill and the subsequent bear invasion. A holistic approach to workplace stress improves team morale and lead to increased productivity. Having the chance to have fun and focus your energy on something silly is a great way to link the people you work with to a stress free experience.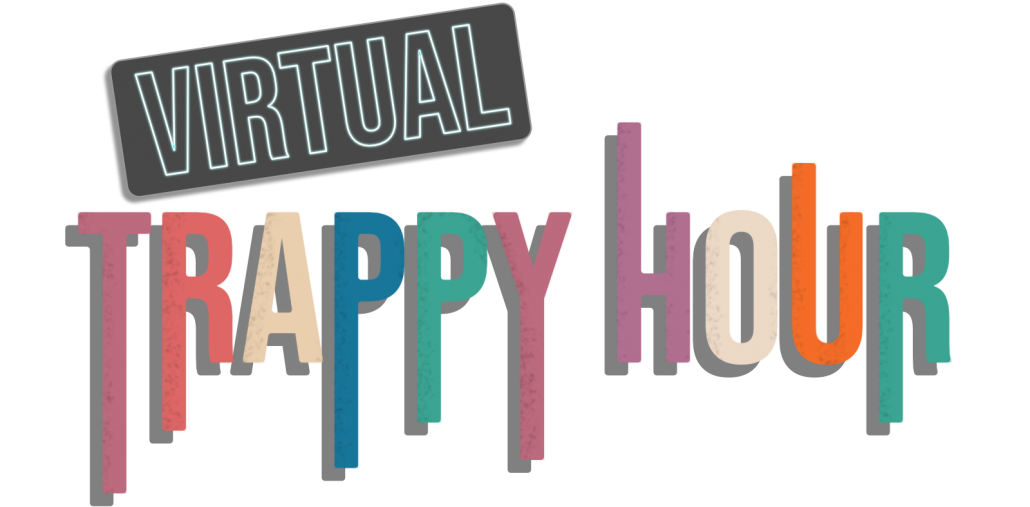 This sentiment was best exemplified in a Trappy Hour session right before the holiday season. One of our employees, Erin, said that the our own Trapology team was stressed. Causes were because of the holidays, the the closing of our indoor games from the pandemic, and of course, other factors like school exams. The Trapology team members were now spread out all across the country. Our team is a close-knit group and they weren't used to working remotely.
On the client's side, the Zoom call started awkwardly. Nobody wanted to be the first to say anything; when they did it was blanket statements that wouldn't garner more than a nod or a thumbs up. After running so many sessions, we had the uneasy feeling that this was a group that wouldn't be into the activity. However, all of our suspicions were proven false when we gave them the first rule: Be silly.
It's no secret that Zoom is a great tool for video conferencing. But when it becomes the default way of communicating, work culture can suffer and employees are more likely to get burned out.
Zoom is an awesome tool for video conferencing. It's a great way to stay connected with co-workers and share ideas in real time. However, many of us use Zoom as the default communication channel. This can have disastrous consequences on your work culture! Working remotely–or even from home–can be challenging because you're not sharing a physical space with colleagues like you would if you were in an office together. The result? You may forget that people are social human beings.
We'd love to help you improve work culture through Virtual Trappy Hour.