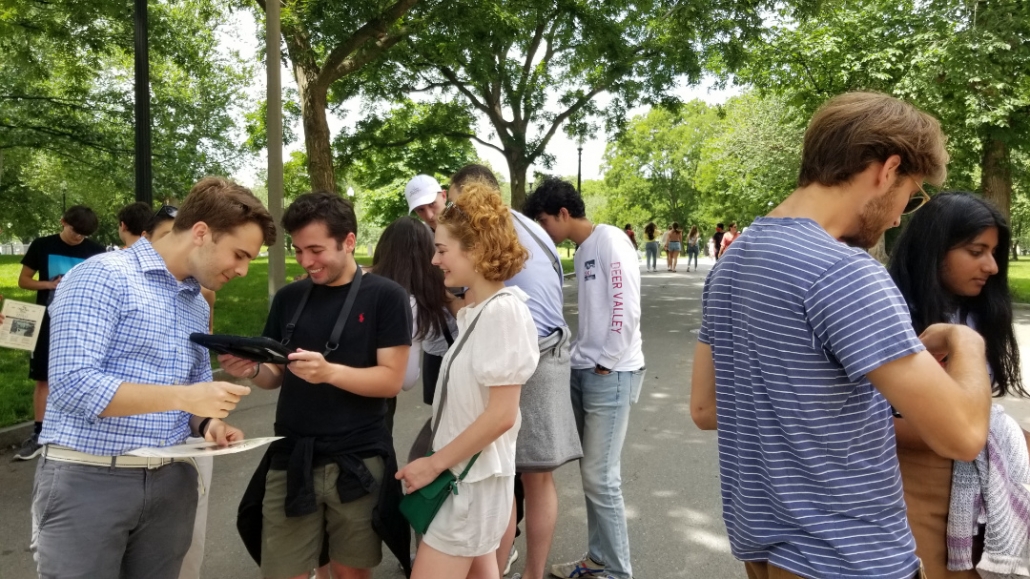 Your all-inclusive Guide to Boston's only Outdoor Escape Adventures!
Written by Mike Tremblay
I don't want to brag or anything but this guy has played his fair share of escape rooms. Maybe not as many as some of the enthusiasts that visit Trapology Boston but I'd call it a respectable number nonetheless. What I always find interesting visiting different escape rooms myself though is seeing the unique bits that the creators have invented. Floors that move, nuclear warheads emerging from barrels, my own name becoming part of the story! (Okay that last one was a bit of a shameless plug for The Institute).
My point is that I love being surprised and encountering new unexpected experiences. The last thing I want to see is well – more of the same. If I wanted more of the same I would watch Futurama front to back again. Which I'm already doing. So I've already got that covered. My POINT is, bringing an escape game outdoors was something I'd never seen done before.
What is an Outdoor Escape Adventure?
That's a fair question. For sure, as someone whose literal job title is rooted to escape rooms, "outdoor" isn't exactly the first thing that would jump into my brain when I think of one. But if you've played escape rooms before then you should feel right at home with an outdoor game. You'll be solving puzzles, answering riddles, and working against the clock to complete your mission – just like you would with an indoor game. But naturally, there are some key differences.
How Are Outdoor Escape Adventures Different?
#1 You're Not Tied to One Space
There's an added element of exploration when you step into the great outdoors. You're not quite sure where you're going to go! (Don't worry, the games do have some helpful navigation if you're not intimately familiar with the city of Boston).
#2 The Real World is Part of the Story
Did you know that that statue you walk by every day actually holds the key to unlocking confidential evil organization secrets?? It's true! Outdoor games allow you to see the world in a new – and let's be honest here – way more exciting way!
#3 Augmented Reality
Yeah…it's as cool as it sounds. And it's a part of every Outdoor Escape Adventure.
Preparing for your Adventure
Booking an Outdoor Escape Adventure is one of the easiest things you'll ever do.
#1 Choose Your Game
There are 3 games to choose from and each offers its own unique puzzles and story.
Whether you choose to be a secret agent taking down a mind-controlling virus, a mythical explorer on a quest to close a magical portal, or the fortunate recipient of Albert Einstein's cryptic journal, there's a game for everyone.
I'm personally a fan of The Last Secret and not just because of this little gem.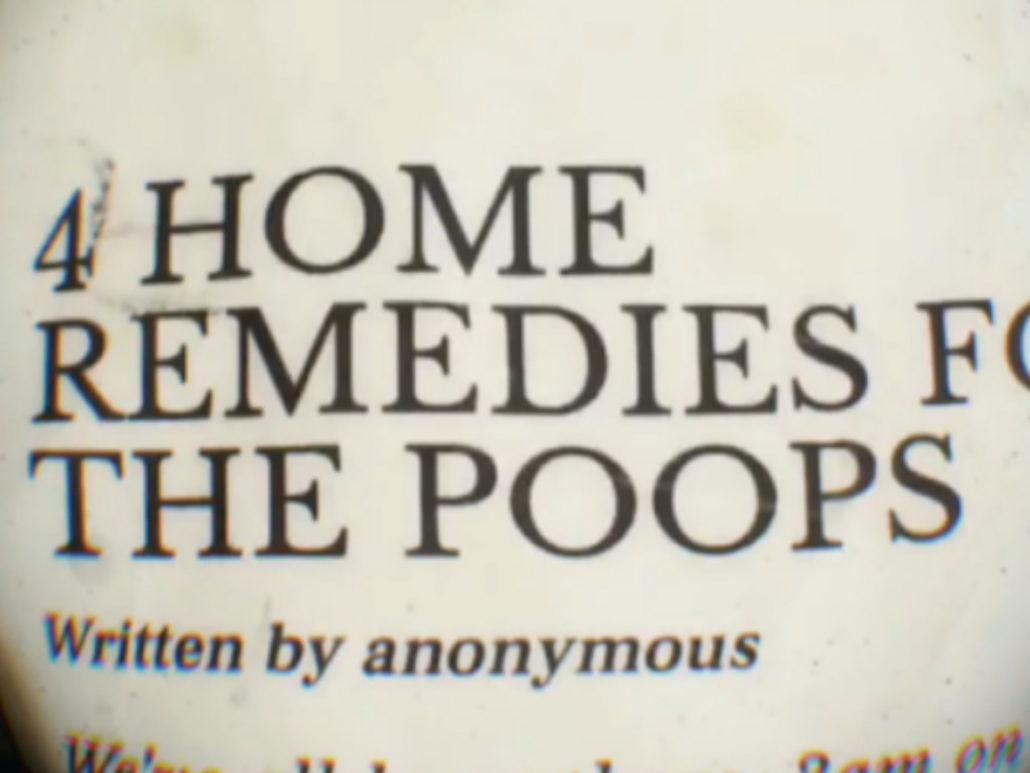 Fun Fact: Operation Mindfall and The Magic Portal come in child-friendly versions for younger adventurers
#2 Pick a Time
Adventure waits for no one!….except for you. One of the nice things about Outdoor Adventures is that you get to pick a time that works for you. Games go out in 10-minute intervals. All you have to do is pick a time!
#3 Grab your Equipment and Get Going!
Swing by Trapology a few minutes prior to your chosen start time and the crew there will get you set with everything you need for a successful adventure. When you arrive you'll be asked if you'd like to enter the building to get started but the staff is also more than happy to meet you outside if you're more comfortable with that option. And to be honest, the staff might just be looking for an excuse to get out and enjoy the weather themselves…
What if the weather is looking bad?
If the sky decides to literally rain on our parade, you can request to move your game to a different day. Just call us at (857) 285-2085 and a staff member will get that squared away for you.
Playing Your Game
Each Outdoor Escape Adventure takes place within the area around Boston Common and The Public Garden. Trapology sets you up with an "action pack" full of puzzles and important items as well as your ever so essential iPad. You'll use that iPad to navigate around the area as it leads you to your next mind-bending puzzle. So even if you're not super familiar with Boston, you'll have no trouble getting from point A to point B. I especially love that the games take me to spots that I normally wouldn't go to or might just walk by without really appreciating.
Fun Fact: There are no actors that you'll need to interact with. That man playing the guitar isn't "acting" scared and confused when you ask him in a frenzy where Einstein's next secret location is. That is genuine fear you've inflicted on him. Don't do that.
Hints
Ask anyone who has played an escape room and they'll tell you that the hint system makes or breaks an experience. One of the things I love about Outdoor Adventures is that you get to choose when, where, and how frequently you get a hint. Everything is loaded right into the game and a hint is just a button press away.
Competitive teams beware though: Using hints will deduct points from your overall score.
Non-competitive teams: https://www.youtube.com/watch?v=1gl__LLKMIs
What if I Want to Play With My Company or School?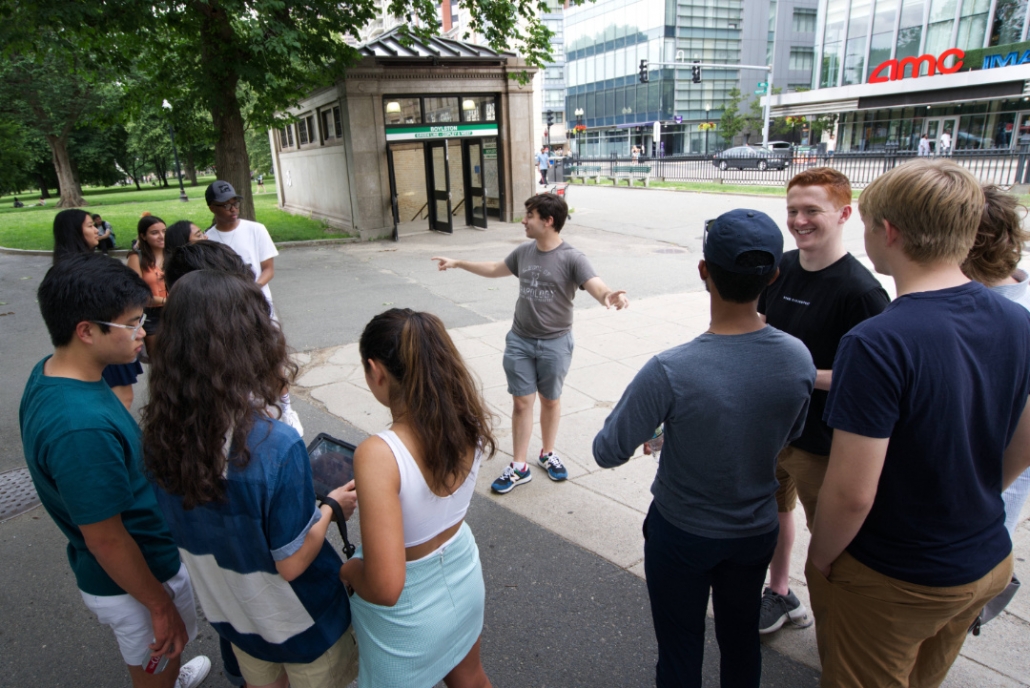 Has anyone ever told you that you ask all the best questions? If not, please allow me to be the first! Outdoor Escape Adventures can be played with 2 players or 200 players!
My group is SUPER competitive though. Will they like this?
SERIOUSLY. THE. BEST. QUESTIONS.
Operation Mindfall and The Magic Portal both keep track of your score throughout. So to answer your question. Does your team have a competitive itch that a walking tour of the city can't scratch? Then book an Outdoor Adventure, split into teams, and compete to see who really is the smartest person in the office. (Brenda, I'm rooting for you).
Send any and all team inquiries over to teambuilding@trapologyboston.com
Looking to add a private lounge, an open bar, and catering to your adventure?
Then take a gander at Trapology's Private Event Packages!
Get Going!
That's about all you'll need to know before embarking on your trek! Outdoor Escape Adventures have been an incredibly exciting new addition to the Trapology family of experiences. Whether you're a first-time escaper or a seasoned enthusiast, we honestly can't wait to show you how awesome an Outdoor Adventure can be! (and if it makes a difference, Outdoor Escape Adventures have roughly 100% more adorable squirrels than our indoor games. Personally, I consider that a sizable plus.)