What a year! We have been busy the last 12 month and we wanted to recap what we've been up to. At Trapology, we are always looking to expand and get our hands into something crazy.  Goal accomplished: This year was the year for partnerships! Our team was asked to help design some industry-leading events and experiences for some big names. Here's Trapology Boston's 2019 year in review!
We opened our 6th game, The Boobie Trap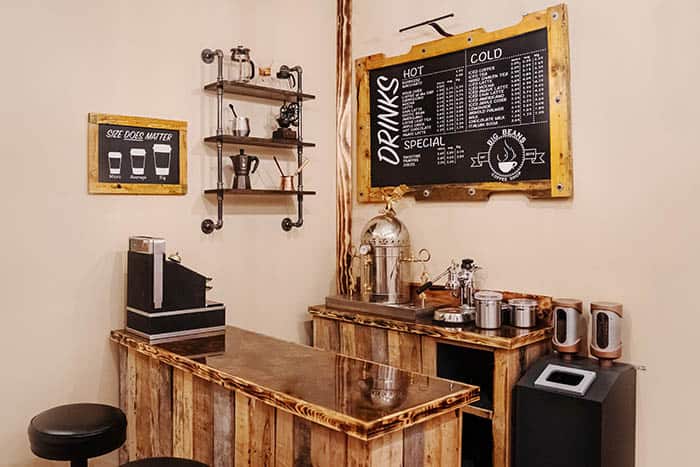 We really decided to heat things up in the Summer with the opening of Boston's ONLY adult-themed and actor-driven escape game. This experience challenges you to a classic Trapology style game while bringing you into the BDSM world. We conduced extensive research into this lifestyle and even hired some carpenters that mimicked our furniture pieces off of their private collections. (You'll have to come play to find out.) What starts off as a fun night in a local coffee shop, called Big Beans Coffee, turns into something a little more corrupt than you had in mind. It's a private booking only, and for good reason.
The Great Trapology Bake-Off at WeWork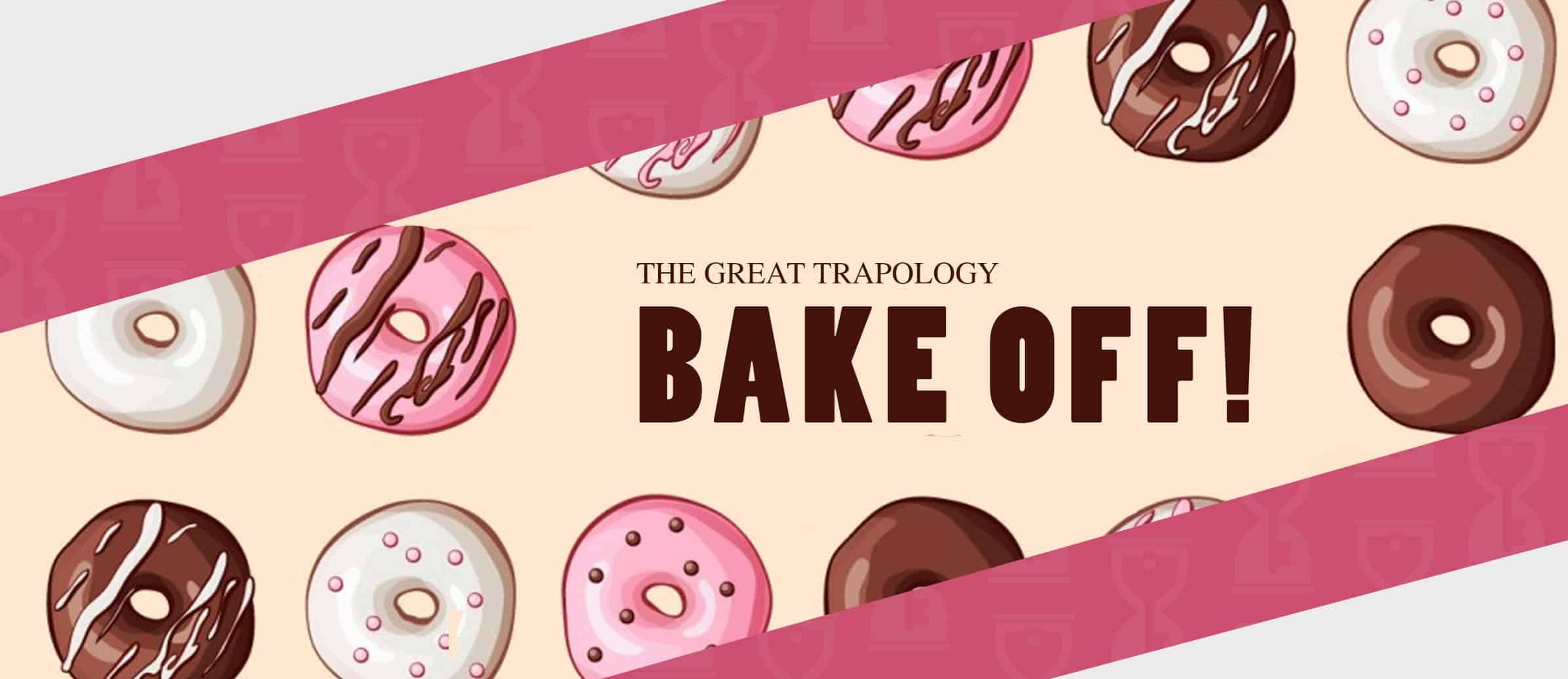 We launched an off-site pop up game at WeWork called The Great Trapology Bake-Off. Teams of 4 went head-to-head in an intense bake-off competition! They were tasked with uncovering clues, solving puzzles, and sabotaging their opponents – all with the end goal of baking donuts to impress a panel of esteemed judges!
Our favorite part of this project was eating the rejected donuts. Check out our Instagram Highlights for more behind the scenes from this project!
We live-streamed a spaceship escape game with WGBH and TWITCH!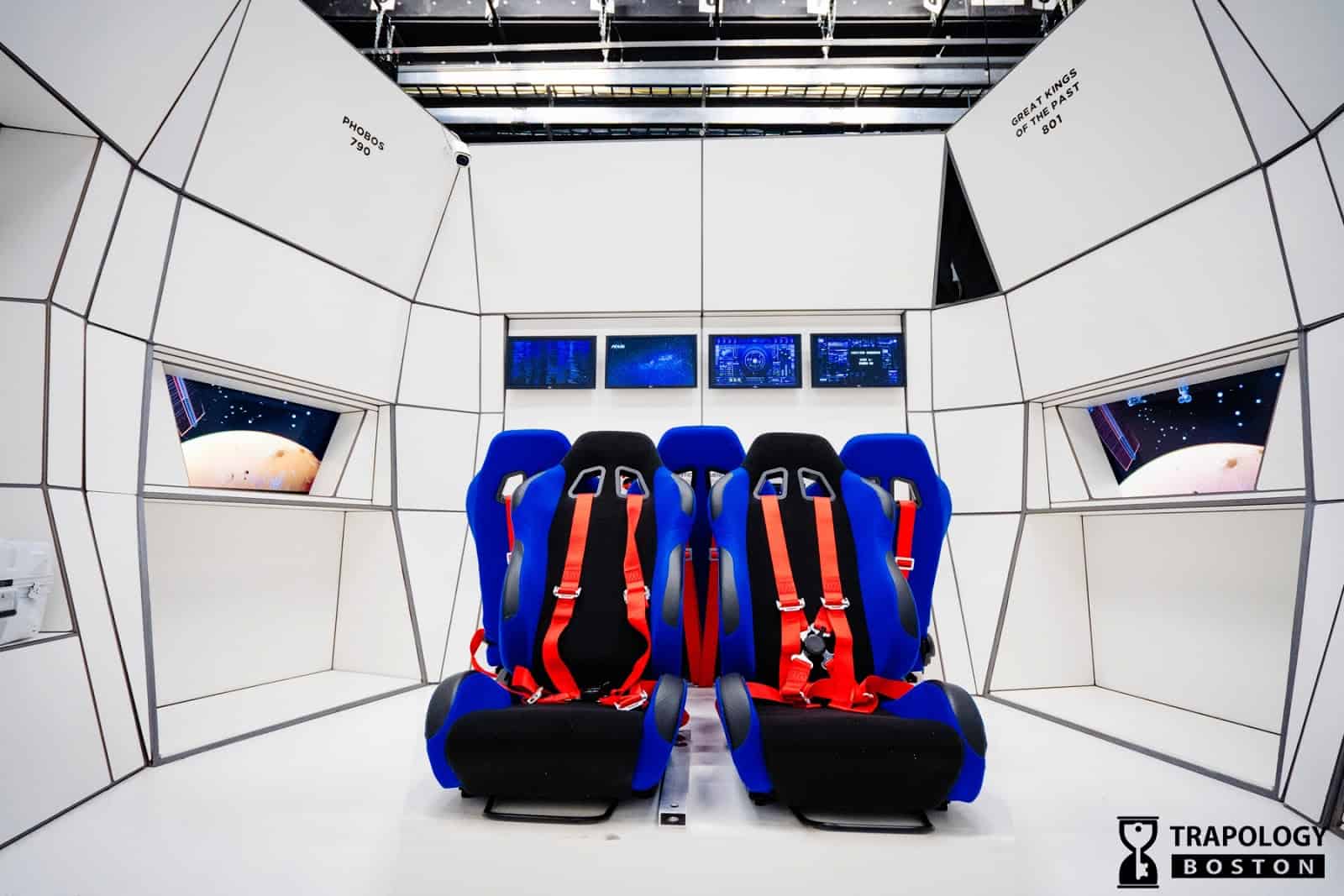 Trapology went further than we ever thought we could go: SPACE! We partnered up with WGBH and Twitch to bring you the ultimate interactive escape room experience. The YouTube stars, The Skorys, and Twitch STEM celebrities, EJ_SA and Das_Valdez, were hosted by Justin Shaifer and over 2,000 Twitch viewers through our custom-built Space Station! Check out this blog to see all out behind the scenes photos and full recap on how the event went.
This was one of the most fun projects we've worked on and we're excited to have it in our year in review blog!
The entire TrapTeam went on a TrapRetreat!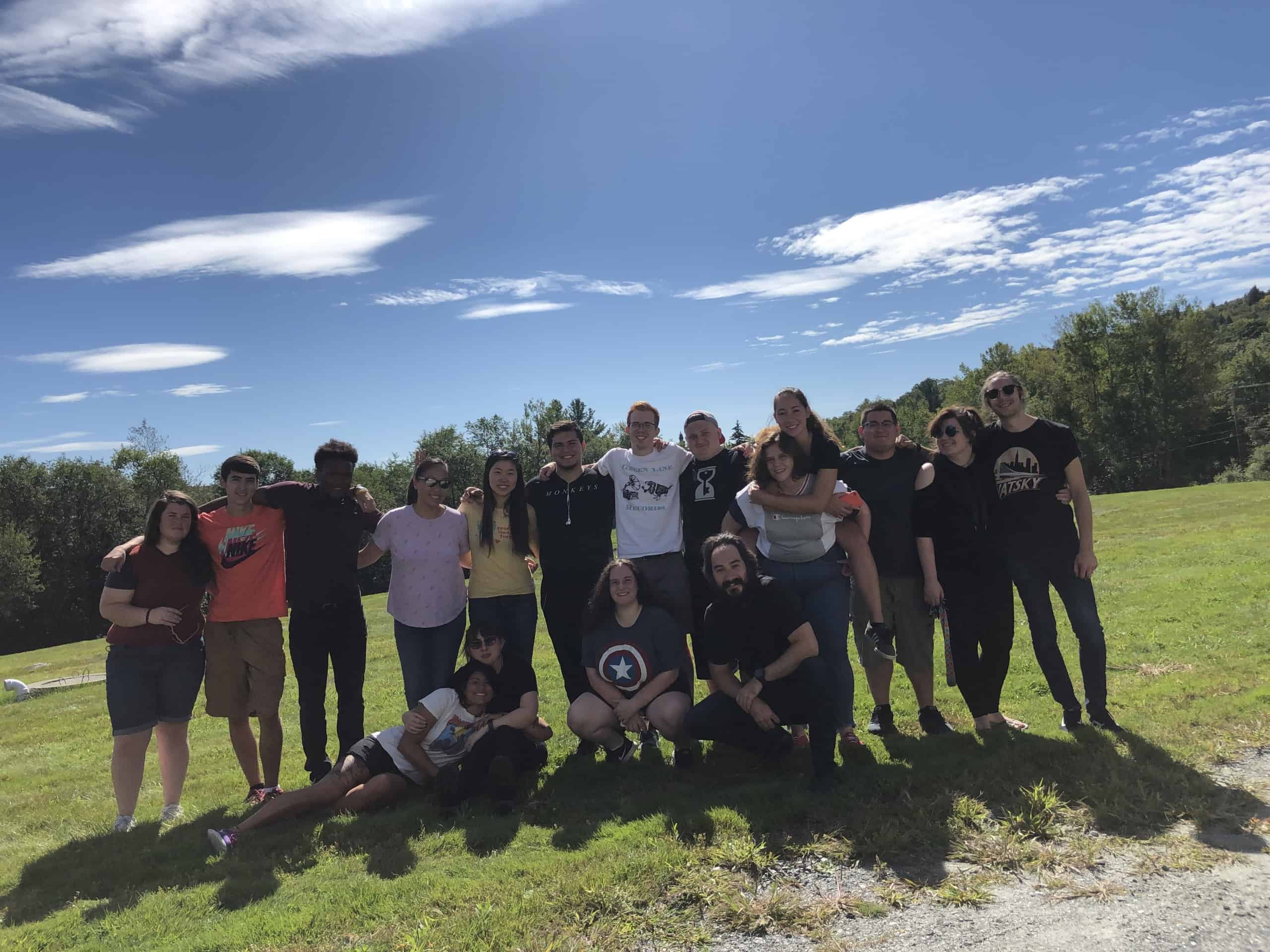 We believe in what we preach – team building and communication. For the third year in a row, the entire Trapology staff blocked off three days on their calendars. Exactly 24 hours before the meeting time, I sent the entire Trapology team a specific packing list. Then, they embarked on a full day of puzzles, scavenger hunts, driving, escape games, and other challenges. The team crossed two state lines and finally ended up in a giant mansion where they were forced to bond with each other.
Highlights included kitchen wars, blind tastebud tests, aggressive human bubble soccer, and a hilarious game of The Grandma game (inspired by The Skory's).
Trapology team turns lobby into Game of Thrones watch party every Sunday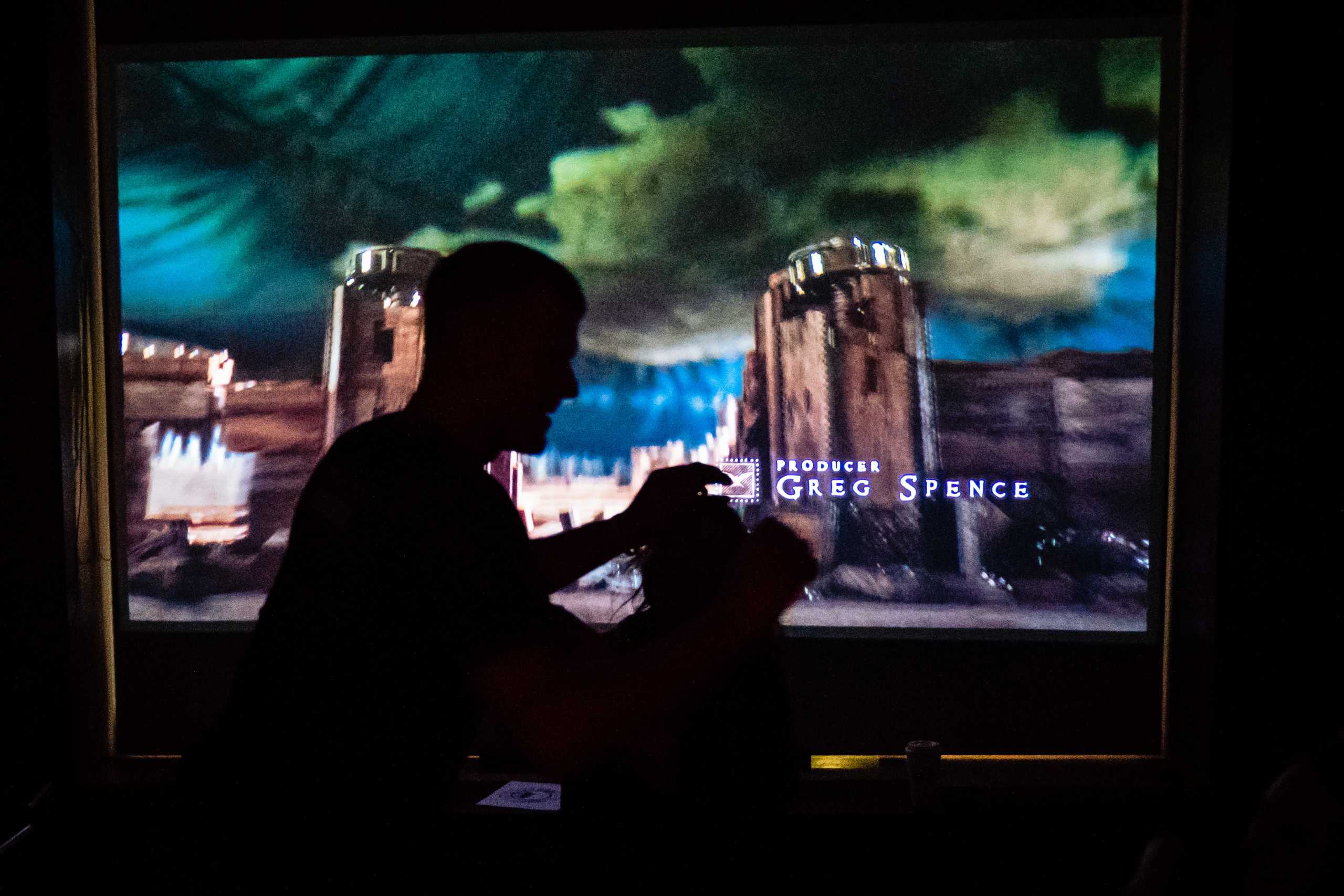 This is us playing air cello, air violin, air drums, and whatever other instruments are in the epic opening sequence of Game of Thrones. Each Sunday, we potluck dinner and watch Game of Thrones via a projector. Instead of using our TV, we purchased a projector!  We used the giant window shade as a projection screen. Gamemasters rolled out the mattresses from The Drunk Tank and the Retreat to use as extra seating for the show. Our team is very sad that the show is over, however, we are glad to have this nice memory that we could add into 2019's year in review!
The Trapology dragon boat team won 1st place in the Corporate Challenge for the third year in a row!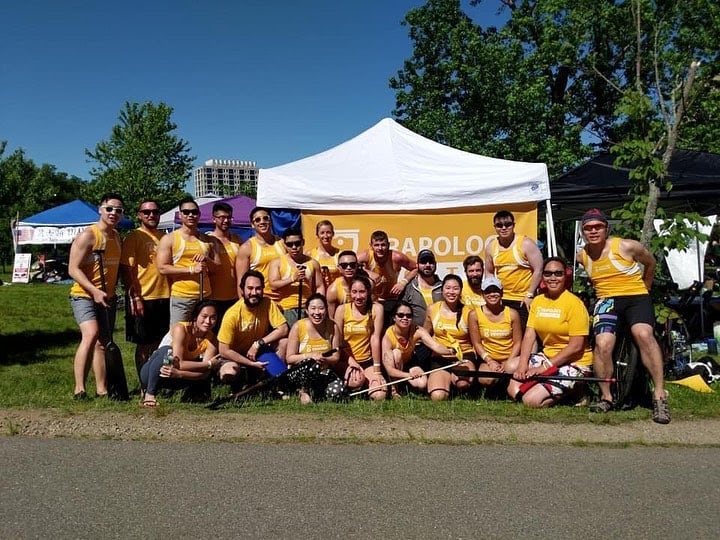 The Boston Dragon Boat Festival is the oldest and first dragon boat festival in North America. Commemorating the death of the beloved Chinese poet-patriot Qu Yuan in 200 B.C., this festival is the largest Asian-American cultural event in New England. Over 30,000 people come to the festival and watch the races each year!

Trapology Boston is proud to have won 1st place in the Corporate Division for the third year in a row. We seeded in A majors and therefore ranked 4th overall for the second year in a row. It was humbling to compete with the elite professional club teams and can't wait for the next season!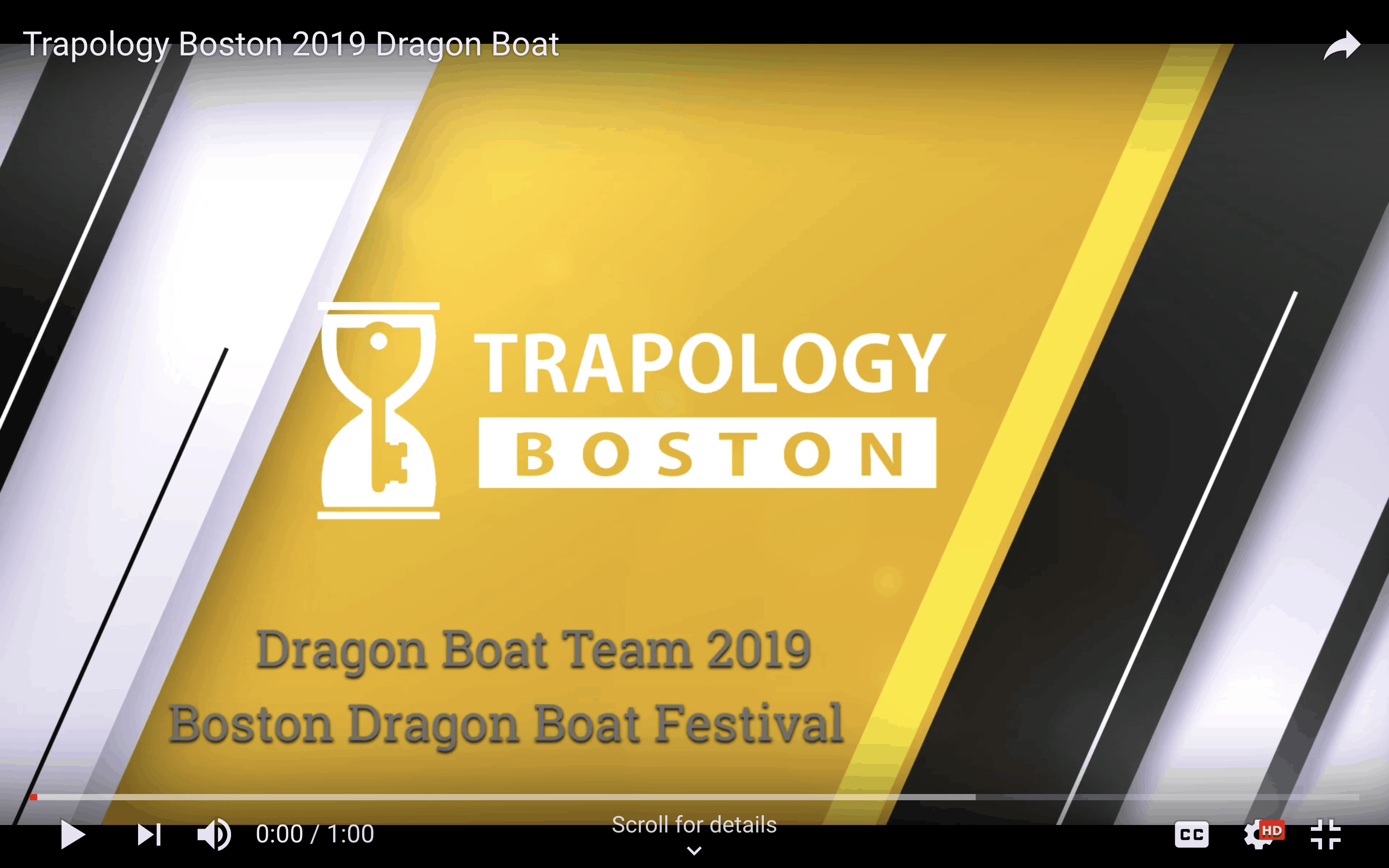 Click here to watch our hype video
We went viral with Desus & Mero and Senator Elizabeth Warren!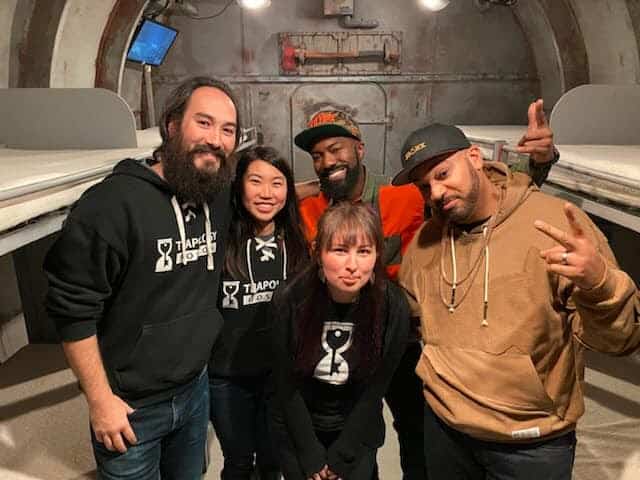 To end the year, we went out in style with the late-night Showtime hosts, Desus Nice and The Kid Mero. The illustrious pair brought in some reinforcements, Senator Elizabeth Warren, to form the team, "Future Presidents of America". The three of them completed Trapology's most difficult escape game, Crush Depth. Our staff watched as the talent crew took over our 5th-floor lobby and turned into a late-night show set. We couldn't have been happy to host such an amazing team! Check out the full clip here and our behind the scenes video here.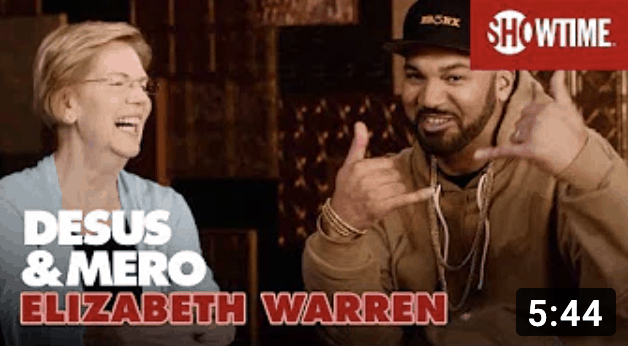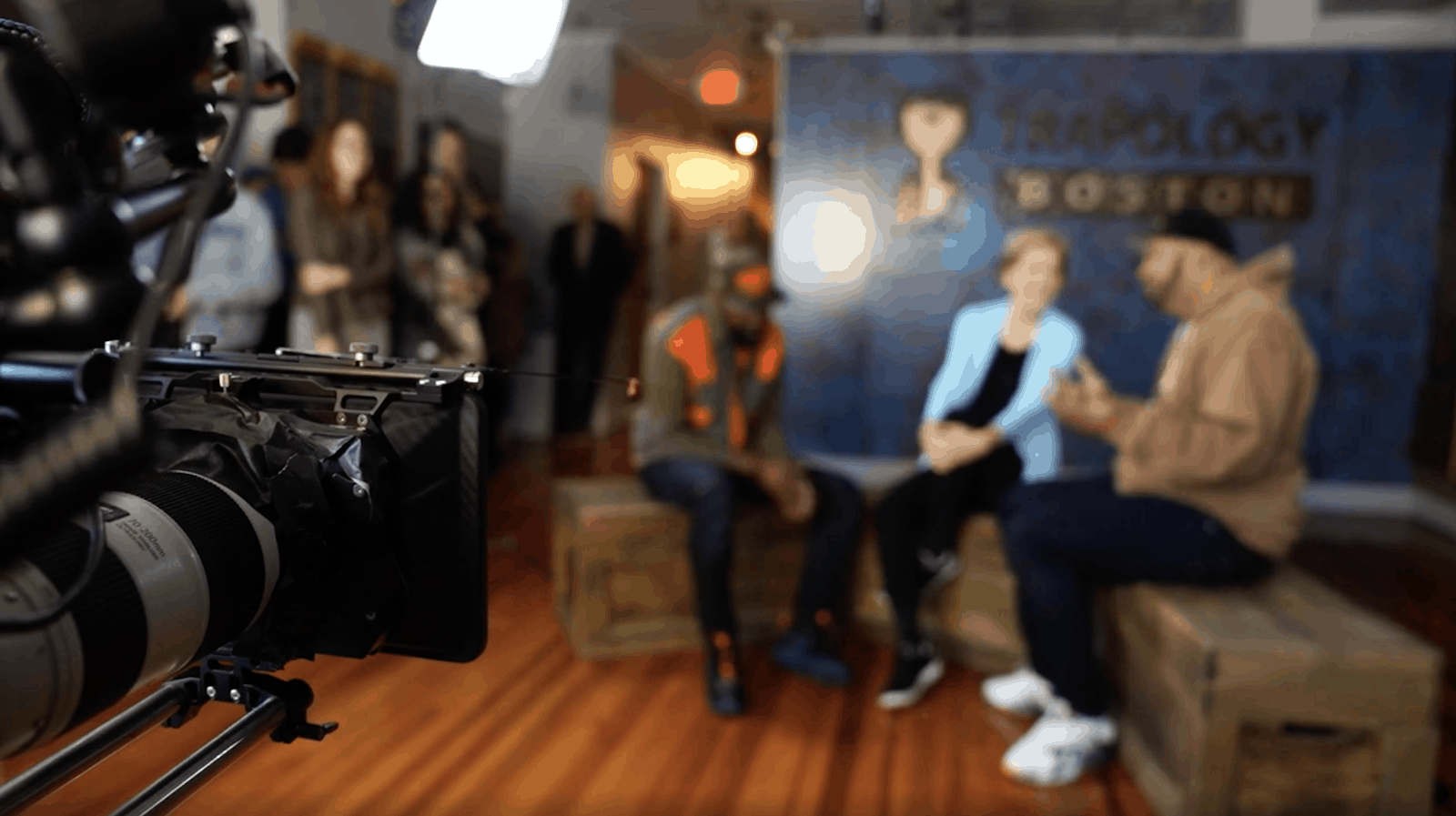 As this recap comes to a close, we hope you enjoyed reading about our projects in our 2019 year in review. See you in 2020!