Running out of gift giving ideas while trying to create the perfect experience gift and thrill your recipient? Still on the search to get your family the most memorable gifts out of the group?

Are you trying to be a good human by shopping for gifts from local businesses in Boston and the New England area this year?

Let us help explore some free gifting ideas, that will guarantee to end your search and have your recipient talking about how great of a gift-giver you are

We have Boston's best experience gifts for you to give this season. Studies have shown that people remember experience gifts more than gifts.
Here are the Best Boston Experience Gifts as Holiday Gifts: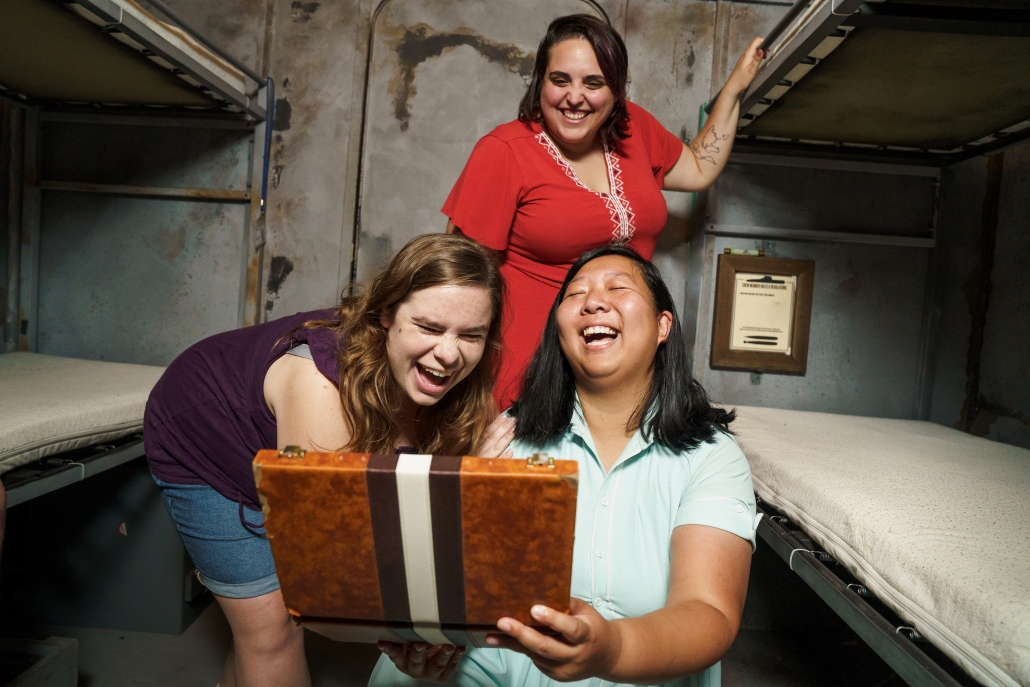 Ages: 6 -100, 104 – 162
Price: $35
Must See: The Institute (newest and most high-tech escape game) and Outdoor Escape Adventures (outdoor augmented reality puzzle adventure in Boston)
Give one of the Best Boston Experiences with the gift that never ceases to challenge, a Trapology Boston escape room experience! Great for ages 6-100 and 104-162, couples, friends, kids, and the family; a gift that is suited for anyone in your life This fun-filled challenge will leave your gift-receiver with an overwhelming feeling of excitement and a memory to last a lifetime.
These six mind-bending, private escape games, The Drunk Tank, Hustler, The Retreat, Crush Depth, The Institute, and Boobie Trap are sure to challenge and provide a unique escape room experience that cannot be matched for both experienced and new escape room players. Trapology Boston offers the best rooms in the city of Boston filled with suspenseful storylines, immersive sets, and complex puzzles.
Outdoor Escape Adventures is a scenic outdoor game that uses augmented reality to help explore Boston's secrets. Your team will tour iconic locations while encountering puzzles, riddles, hidden clues, and so much more. This experience gift is great for kids.
Trapology Boston is more than happy to physically mail your gift certificate, or email your digital gift card online to the recipient.
Fun tip: After your Trapology Boston experience, head just a little south to the South end and grab dinner and a nice glass of wine at one of many restaurants!
Contact:info@trapologyboston.com
Buy Trapology Boston gift certificate here!
Call Trapology Boston at 857-285-2085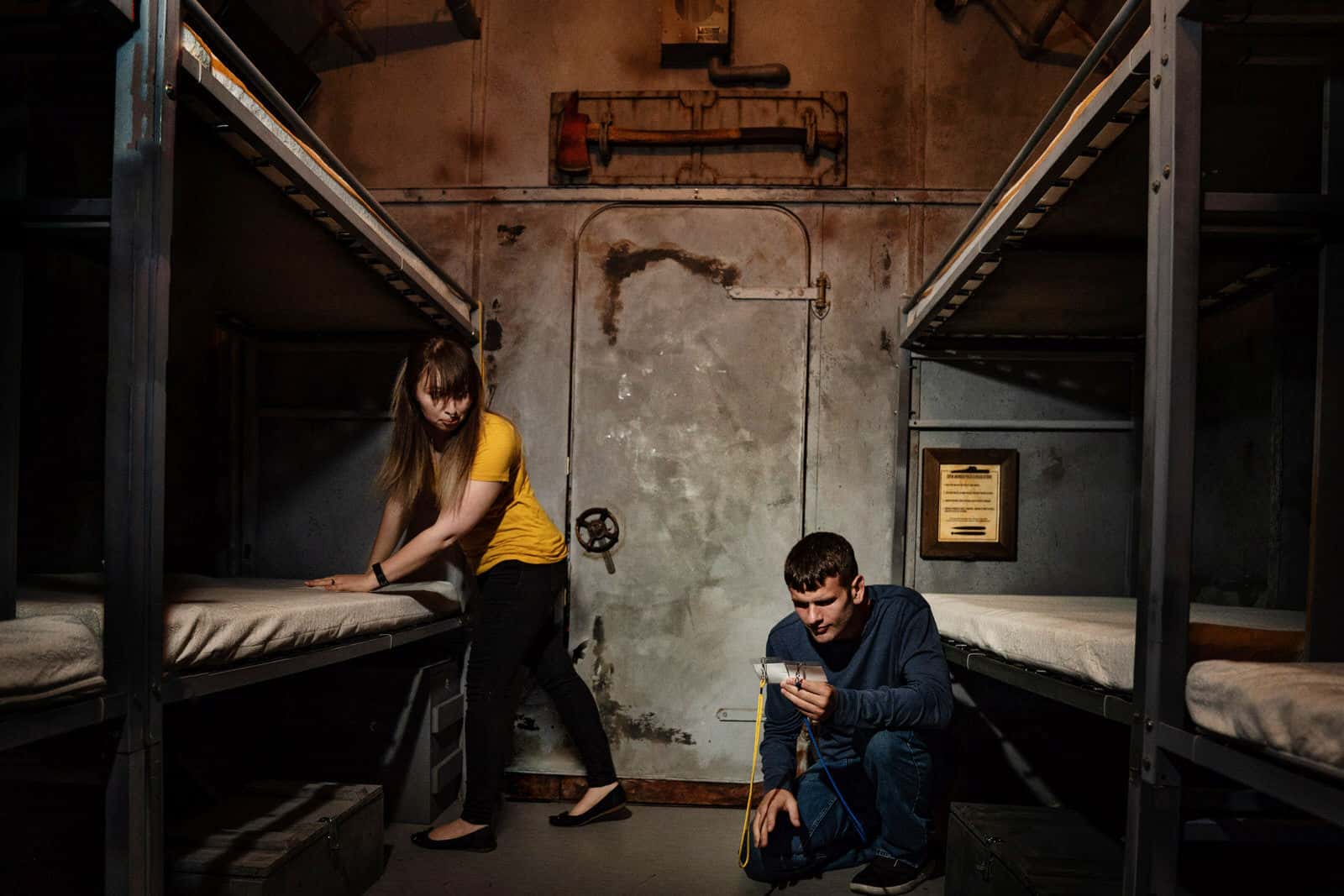 Ages: All
Price:$10.50- $45
Must See: Tour guide: Scott Milk, and the reactions of pedestrians who deserve a good "Quacking"
Give the gift of Boston's most known city tour. A Boston experience that is considered a right of passage among Boston and tourists alike. There is nothing quite like the exhilaration that comes from going on a ride on land through the beautiful Beacon Street to suddenly pioneering through the Charles River for one of the most scenic cruises.
Do you want to see all the famous Boston locations such as; Copley Square, South End, The Bostons Common, and Faneuil Hall, but want to avoid walking? This truly provides one of the best tours for people of any age that want to see Boston from multiple perspectives and learn the incredible stories behind each historical location. We can guarantee you it will be told by one of the many unique and well-informed tour guides that this fine city of Boston has to offer.
Give one of the best Boston experience gifts to those who you want to have an amazing time for only a small price
Phone Number: 617- 267-3825
Website: www.BostonDuckTours.com
Need a gift in the $30 range that is unique, great for families with kids, and great for adults, too?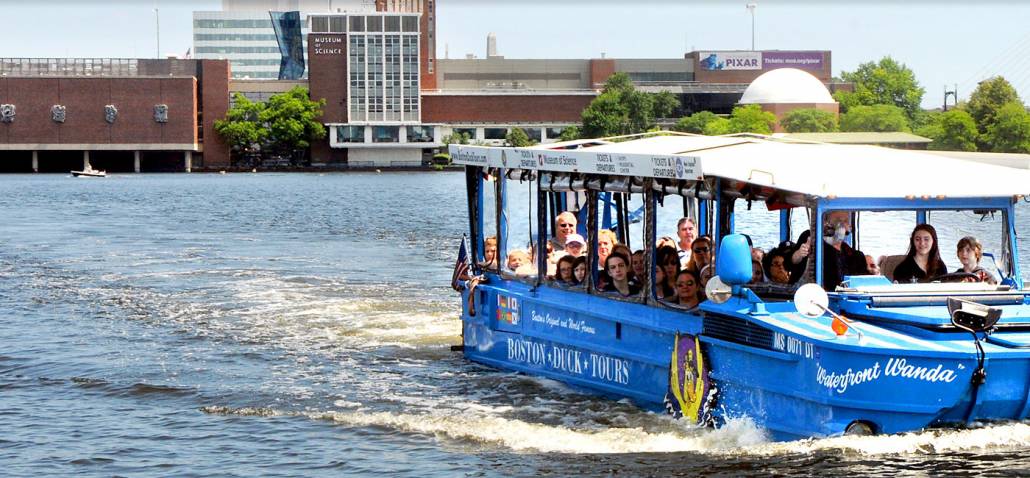 3. Museum of Science Gift Certificate – Boston Massachusetts
Ages: All
Price: $23-$28
Must See: Music Under the Dome – David Bowie!
Give the gift of continuous learning… bear with me… and FUN without going to class! A gift great for people of all ages, sizes, and smells, with this present your gift-receiver will have free access to any of the exhibits, presentations, and drop-in activities.
You can start making memories by taking a tour of the newest space exhibit, experience the Colossal Fossil area, begin walking through the butterfly garden with all the flying beauties, and finish off the creme de la creme, the world-famous lightning show powered by the world's largest Van de Graaff generator. A full lightning experience accompanied by music, uhm yes, please!
Learning should never stop, and why not have fun while doing it! This gift will give your gift-receiver fun memories that they can remember for so much longer than any physical item you could give them! The Museum of Science is one of the best Boston experience gifts on the market
Contact:
Phone Number: 617-723-2500
Website: https://www.mos.org/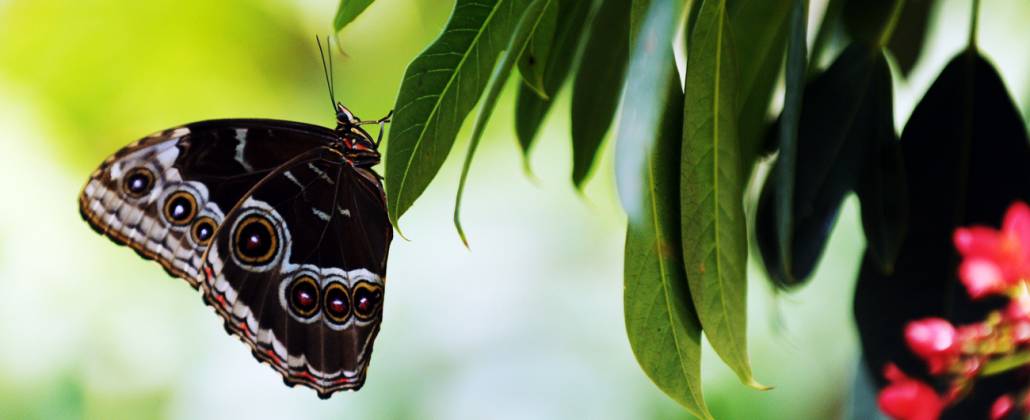 4. New England Aquarium– Boston Massachusetts
Ages: All
Price: Free – $28
Must See: Myrtle the Turtle, and the Penguins
Let me start off by saying you may need to buy 3 tickets for each gift recipient, because the first two times you go will be spent watching the penguins play until the New England Aquarium closes, leaving everything else unseen.
Give the gift of knowledge and adventure for your gift-receiver this holiday season with a membership of lifetime allowing them to visit (with a guest/certain somehow who gave them the gift) all day, every day. At $109 (30 cents a day) for the standard membership, your gift-receiver will never forget the amazing present and memories you have given to them.
They can visit the 550-pound queen of the ocean, Myrtle the Turtle, try and talk to the Fur Seals, the giant octopi, or even pet and play with sharks and rays (the dogs of the ocean) in the touch tank! The NEAQ ticket is a great gift for your marine loving friends and family.
If you really want tup to enhance the gifting experience, try adding tickets to some of the harbor cruises.
Contact:
Phone Number: 617-973-5200
Website: https://www.neaq.org/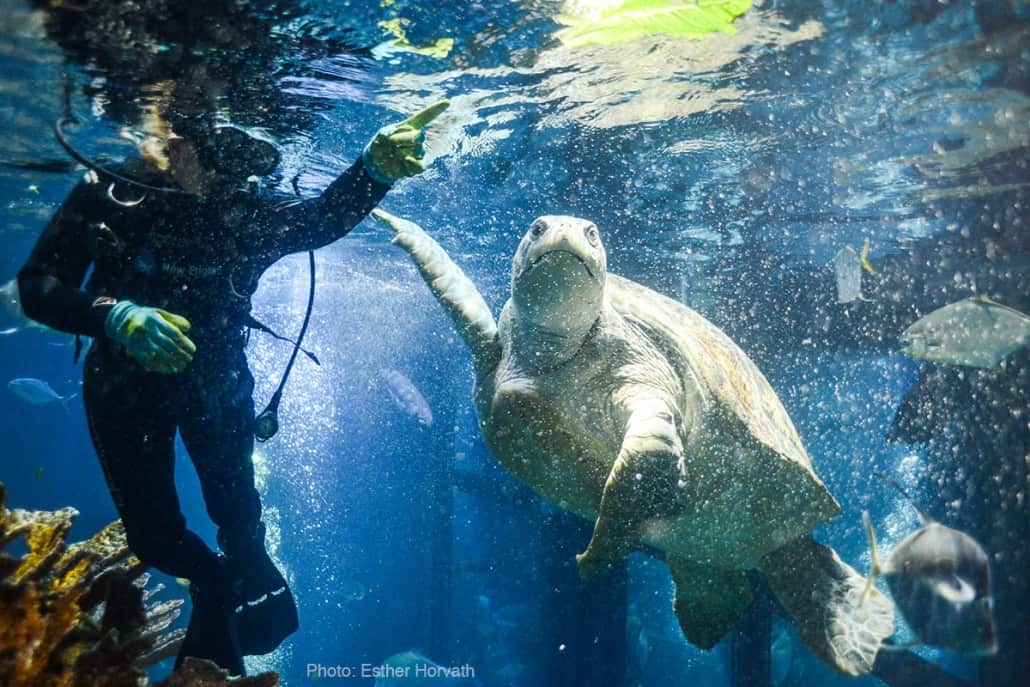 Ages: 18+, teen classes for 8-17 are available
Price: Dependent on class
Must See: All the delicious courses you prepare
Have an aspiring chef in your life? Want to send a hint to your significant other to make better tasting food dinner? With classes starting at $80, the kitchen is your oyster (with you learning how to properly prepare oysters)!
This is the perfect gift for teens, blooming chefs, experienced chefs, or a couple that wants to spice up their food life. The Cambridge School of Culinary Art allows your to visit the world by offering 6 week courses in specific regions such as Asia with Thai food. Already know how to make the world's tastiest Pad Thai? How about taking an Italian cooking course and learning how to perfect the art of making the Sicilian cannoli?
Send your friends to learn New Techniques or send your bakers to an Advanced Pastry Class. Giving a professional and fun environment to learn, Cambridge School of Culinary Arts, is the perfect gift for you to give this holiday season. If all goes well, you will be handsomely rewarded with delicious meals that will make you learn about the real Flavor Town.
Contact:
Phone Number: 617.354.2020
Website: http://cambridgeculinary.com/recreational-programs/our-classes/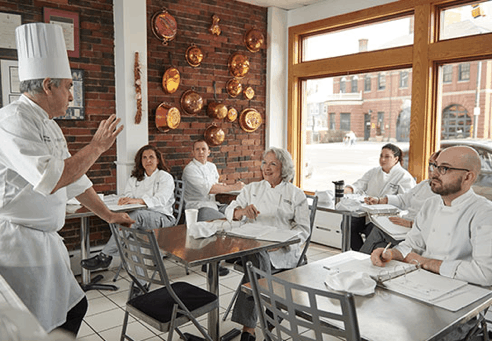 Ages: 21+
Price: $99
Must See: In the Studio – Craft Classes
Ah Boston, the city of sports champions. You know what goes well with trophies? Beer!
Sure wine tastings are fun, but what about the beer drinkers in your life? City Brew Tours offers unforgettable all-inclusive tours and, more importantly, beer-focused experiences. You can sign up along with 13 of your most favorite adults to take this 5-hour tour and have the experience of a lifetime. Along with tasting 16 different styles of beers, you receive a nice lunch with your beer pairing, round-trip transportation ride, VIP access at 4 stops and top notch SWAG.
City Brew Tours offers 3 different tours along with seasonal events to ensure that you hit all the major breweries. Skip the lines to come to refine your palate, get an inside look on Boston's craft brew scene and learn the ins and outs of how your favorite beer is brewed!
Also, if you'd like to see a cool brew map of New Hampshire, take a look here!
Contact:
Phone Number: 617-453-8687
Website: https://www.citybrewtours.com/boston/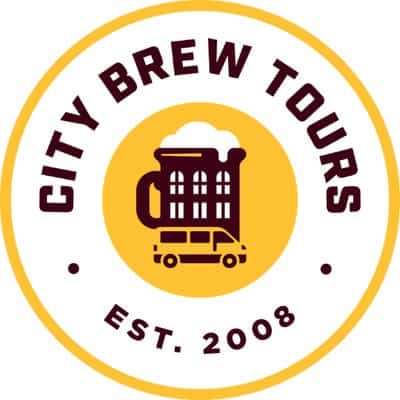 Ages: All
Cost: $17.10 – $29.95
Must See:"Destruction of the Tea!"
Give the gift of the Best rated "Patriotic Boston Attraction" by USA today. Sure we have all read about The Boston Tea Party in school, however, this museum offers an immersive experience for all of its visitors, with choreography, interactive events, and fantastic actors. It only lasts 1 hour, making it much faster and much more informative than ready that boring old textbooks. Want to help Little Timmy get an A+ on his history test but not have him know that he's learning?
The staff at the Museum are history driven, theatrical geniuses who are ready to make your experience one for the history books!
Gifting has never been so easy or informational!
Contact:
Phone Number: 866 955-0667
Website: https://www.bostonteapartyship.com/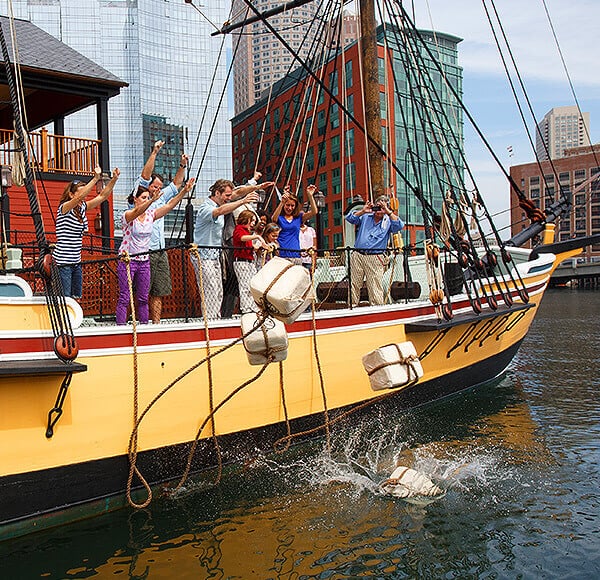 .
s