When it's beautiful in Boston, there's a plethora of things to do both indoor and out. However, finding things to do in Boston on a rainy day can be a little trickier! If it's not raining, it could potentially be snowing, sleeting, hailing, or you might have awful allergies that are keeping you indoors! And let's be honest, there's only so much movie theaters, shopping, bowling, and dining you can do before it gets to your head. You've probably had a trip or two in the Museum of Science of the Boston Public Library and Museums of Natural History- you've run out of places to visit in Boston during rainy days! But worry not, for fun things still lurk beyond Boston's unpredictable weather!
Luckily, it's easy to find some not-so-well-kept secrets when it comes to fantastic indoor activities in Boston! Absolutely perfect for a rainy day! Read on below to see some of our personal favorite attractions.
1. Play an escape room at Trapology Boston
177 Tremont St. 2nd floor Boston, MA 02111
Indoors and easily accessible by Uber, Lyft, or public transit! Or just take quick walk from the historic Theater District or one of the many restaurants in nearby Back Bay!
Trapology Boston, Boston's best escape the room, hosts six escape games of varying difficulty to play. Perfect for groups from 2-10, it's a great way to spend an hour and a half of your day while you wait for the crazy weather to pass. Check here to look at available times!
"Trapology Boston was the perfect activity to bring my teenage children to. It's hard to get them away from their phones and devices for a whole hour, and this was the perfect thing to do in Boston on a rainy day!" – Shery
Always wanted to save yourselves from a sinking submarine haunted by a real angsty ghost? We have you covered.
Or maybe ever since the classic movie Shawshank you've had a strange dream to stage an elaborate prison break. You know, minus the whole 'going to prison for life' thing. That dream isn't strange to us, in fact we've dedicated a whole game to the pursuit of that dream.Really, we're just here to fulfill fantasies and make smiles happen.
Sure, we're a little biased, but we're confident that a visit to play a game with us will be the highlight of your day in the city!
Even on a rainy day in Boston, we're here and would be happy to challenge you, your family, and friends!
Check here to help you decide which one of our six games you want to play!
Click here to look at our game schedule and book your tickets!
Directions to Trapology Boston
2. Visit 95 year old Myrtle the turtle at the New England Aquarium
70 E India Row, Boston, MA 02110 https://www.neaq.org/
An incredible destination for kids of all ages (and adults!), The New England Aquarium in downtown Boston just celebrated its 50th birthday in 2019! Over 20,000 animals live here. Most people spend about two hours wandering and looking at all of the exhibits and attractions. If you wanted to spend more time, you can get a stamp to return on the same day. There's also an opportunity to catch an IMAX film in their gigantic theater!
All of this underwater excitement culminates in a massive four-story cylindrical Giant Ocean Tank that is simply awe-inspiring. In 1970, when it opened, it was the largest circular tank in the world. So if a rainy day doesn't stop you from exploring what Boston has to offer, then try one of Boston's greatest aquarium as one of your rainy day activities!
If you hang at the top of the tank, you might be able to catch a feeding of Myrtle the Turtle. Fun fact, she's between 90-95 years old!
Tips for visiting the New England Aquarium
Pro tip #1: If you plan early enough, you can get free New England Aquarium passes at the local library if you have a library card. Reserve it online, or give them a call!
Pro tip #2: Wear comfortable shoes and sleeves that can be rolled up so that you can interact in the Shark and Ray Touch Tank!
Pro tip #3: Boston is known for its seafood. Legal Seafood's New England clam chowder is awesome and has been served at every presidential inauguration since Regan's first in 1981. Another great seafood spot is James Hook & Co for their lobster rolls and The Daily Catch for their black pasta.
Pro tip #4: When you've finished checking out the aquatic life, grab yourself and ice cream or comparable delicious snack and take a moment to relax outside overlooking the bay. Your belly and brain will thank you.
3. Have a good belly laugh at Improv Asylum
216 Hanover St, Boston, MA 02113 https://www.improvasylum.com/
Maybe you're all puzzled out, just came off a 6-month deep sea diving trip, and just want to sit back and cap off your Boston indoor activities extravaganza with some gut-busting laughs. Then look no further than Boston's very own Improv Asylum! Boasting hysterical live improv shows 6 nights a week and nestled right in the heart of the North End, it's one of Boston's best spots to enjoy some good comedy.
After the show, maybe ask about one of their many improv classes that you can sign up for at the theater. Then you can prove once and for all to your friends that you are in fact funny and that you never knew what you were talking about, Chad!
Things you must not miss in Boston's North End
Pro Tip: Since you're so close, you'll have to visit one of three best bakeries in the North End – Modern Pastries, Mike's Pastries, and Bova's. Or just save yourself the extra trips and visit them all at once!
4. Any of Boston's Awesome Music Venues
Listen to some music at Boston's House of Blues in the historic Fenway-Boylston Street District
If you're a fan of music, then there's no shortage of outlets for you to get your concert fix. From the iconic neon blue sign marking the popular House of Blues, to the intimate Brighton Music Hall, all the way to famous Fenway Park, there's always music to discover in Boston!
Fun Fact: Did you know Boston is also home to a host of legends throughout musical history?
Aerosmith, Marky Mark and the Funky Bunch, and well…Boston, all had their start in the windy city (Chicago doesn't own that term. It gets windy here too). Even some newer faces such as Ripe! or Watsky are proud Bostonians at heart.
5. Self-guided Dunkie's Tour

Eat a donut or get some iced coffee
If you're just visiting the Northeast then you've probably heard the mythical tale of a Dunkin' Donuts on every corner. Well, it's true! While not an official tour by any stretch of the imagination, I sincerely implore you to try your best to make it into the over 60 locations and write tales of what you discovered. From Back Bay to Mission Hill to Cambridge and more, you're never too far from New England's favorite coffee shop.
In terms of Things to Do in Boston on a drizzly day, I'd rate this three strawberry frosted donuts out of a bacon, egg, and cheese on a croissant. I'll let you figure out the conversion factor for that. What I will tell you is that tales of this adventure definitely reek of best-selling book potential – all it needs is an author!
6. Get your drink in at a brewery tour as exciting things to do in Boston on a rainy day
Boston is the center of some of America's earliest history. From the Boston Tea Party to the Midnight Ride of Paul Revere, Boston has had many historic events to celebrate over the years. And celebrate we did! Enough so that craft breweries have become a growing staple of ol' Beantown. Take a walk over to Sam Adams, Harpoon, Trillium, or a host of other breweries in any district for a behind the scenes look of how the appetizing ales (and lagers) get brought from barrel to glass to mouth to questionable decisions. All in the name of fun adult activities!
Steve : "Do any shopping or bowling in Boston today?"
Barry : "No but we visited a few delightful little museums before swinging over to Back Bay"
Steve : "Oh! Which museums? I bet it was the Museum of Science!"
Barry: "Samuel Adams and Harpoon actually"
Steve: "Aren't those breweries?"
Barry "…we learned things"
"This brewery tour in the back bay district is a must for many reasons. Firstly, it's free, which is incredible. You are asked to make a donation, which is a really nice touch than just charging. The tour guide was one of our best and the free beers at the end were unexpected." – Susan
7. Visit some of Boston's most unique bars on a Bar Craw
Bar crawl – Things to Do in Boston on a rainy day
Boston is host to a crazy amount of bar crawls all throughout the year, and is not just on a list of things to Do in Boston on a rainy day. It's great on a sunny day, too!
From the always popular Santa Bar Crawl during the winter season to an "educational" crawl around Fenway, there's literally* a bar crawl for everyone. So grab your Santa hats and your state issued I.D.s because we're getting "crunk" kids!
Here are a few of our favorite bars in case you were going to self-guide a bar crawl:
This historical bar on Union St. in Boston's North End was used as a tavern. Many historical secret groups used the basement as a meeting place. Historians consider this tavern as the "Headquarters of the Revolution".
Located across the street from the Granary Burying Ground is a unique spot where you can drink a Sam Adams beer while looking at a Sam Adams' grave!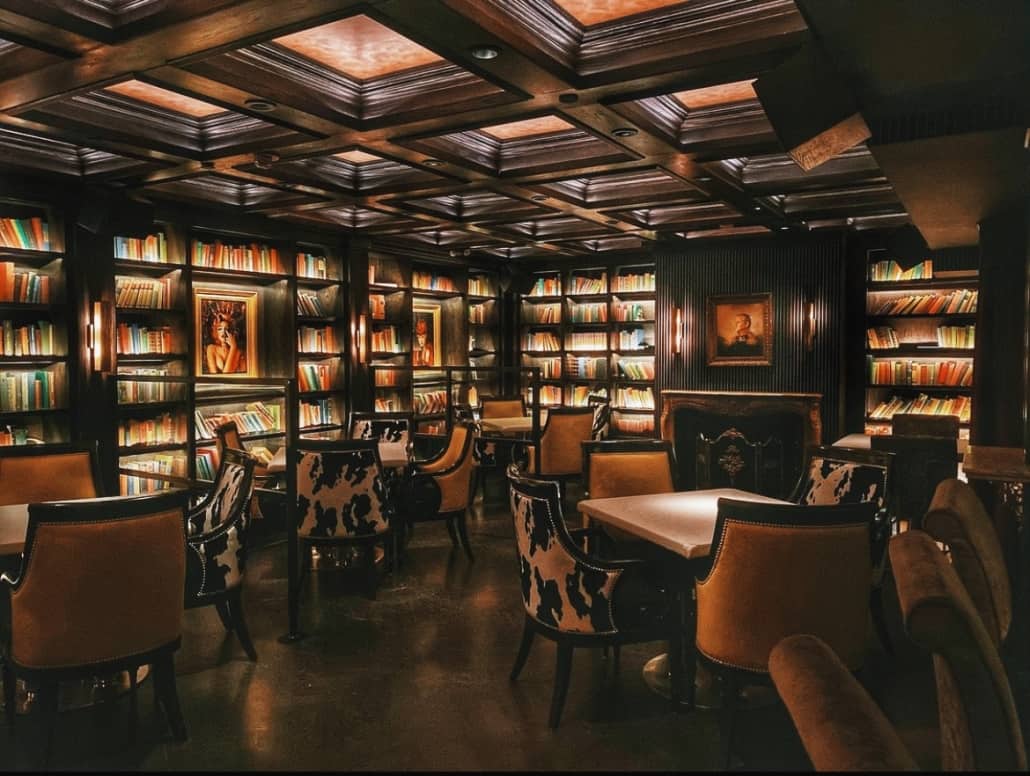 It's an upscale speakeasy restaurant bar with our favorite architecture and interior decor.
Don't worry, non-drinkers, there are plenty of mocktails and snacks that you will enjoy! Or just take it as an opportunity to explore the many shops and historic sites in the area while making fun of your inebriated friends!
8. Eat grilled cheese at Roxy's A4cade delcious and fun things to do in Boston on a rainy day
485 Cambridge St, Allston, MA 02134 – Roxy's A4cade
Roxy's A4cade – Things to Do in Boston on a rainy day
Do you like grilled cheeses? How about arcade games? Alcohol? Of course, you do!
You can partake in all of these adult activities with a visit to the Roxy's Grilled Cheese's Central Square location. Tucked away in back is A4cade, a barcade with an array of arcade cabinets both new and old for customers to get greasy grilled cheese fingers all over! It's a blast for kids, adults, and all the ages in between!
9. Boston Grown-ups Museum
308 Congress St, Boston, MA 02210 – Boston Children's Museum
Grown-Ups Museum – Things to Do in Boston on a rainy day
We've done a lot of talking regarding celebrating your status as an adult by acting like dang kids. There's no better way to exercise this right than to take part in a night at the Boston Grown-ups Museum. For a few nights throughout the year, Boston Children's Museum mystically converts itself into an adult's only night of fun. And yes, this includes alcoholic beverages my dear friends. So keep an ear open for the next time one of these events comes around! You've never been to a museum that was this much fun!
10. Isabella Stewart Gardner Museum

25 Evans Way, Boston, MA 02115 – Isabella Stewart Gardner Museum
Okay, I know we just mentioned that the Boston Grown-Ups Museum was unbeatable, but dang if we don't love museums! But this one is for those of us with a more distinct palette for the finer side of the art world.
I'm just messing with you. This is just a super interesting museum to explore rain or shine! Located just down the street from the Museum of Fine Arts, The Gardner Museum has many must-see exhibits. Whether you have a vast knowledge of the history of fine arts or are simply looking to check out one of Boston's most unique museums, this one is a must. Constructed by Isabella and her husband Jack after realizing their art collection was quickly outgrowing their home residence, the museum not only hosts beautiful art, but was specifically designed with those art pieces in mind. If you're like me, you'll find yourself getting lost just in the architecture alone!
Still not piquing your interest? Fine, here's one more teensy history fun fact for you. In March 1990, The Isabella Stewart Gardner Museum was the victim of the largest property theft in the world. Yup, we're talking about a classic art heist my friend. This ain't a museum of fine arts for nothing! You can watch more on it before you visit by checking out the movie "This Is a Robbery" on Netflix.
25 Evans Way, Boston, MA 02115
HOURS
Monday | 11 am–5 pm
Tuesday | Closed
Wednesday | 11 am–5 pm
Thursday | 11am–5pm, except for the first Thursday of the month, which will be 11am–9pm
Friday | 11 am–5 pm
Saturday | 10 am–5 pm
Sunday | 10 am–5 pm
11. Museum of Science a great idea for things to do in Boston on a rainy day.
The Museum of Science in Cambridge, MA is a perfect activity for adults and kids alike. Though it's last on our list of things to do Boston rainy day, it's definitely something that should be missed.
There are always new exhibits, but our favorite permanent ones are the "Hall of Human Life" and "Arctic Adventure: Exploring with Technology"
1 Science Park
Boston, MA 02114
Today's Exhibit Halls open
9:00 am – 5:00 pm
What ideas do you have for things to do in Boston on a rainy day?
We'd love to hear from you and be constantly updating this list!
Our team would love to hear from you and be constantly updating this activities in Boston list!
Are you looking for indoor activities to Do in Boston or Back bay when rain lurks, we hope you've found something on this list! Long story short, don't let a little rain stop you from living your best life!
If you do the Dunkie's expedition and strike a publishing deal, we're strongly expecting a mention in the back of that book somewhere. You can come over to Trapology at 177 Tremont Street to talk details. Until then, we hope you enjoy your time in the city!
Enjoy your rainy day in Boston! 🙂